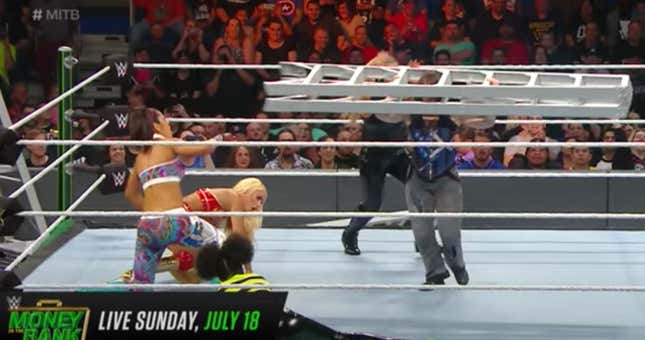 Briefcase SZN is back!
And so are the fans.
This year, Money In The Bank will be, since the beginning of the COVID pandemic overtaking America, the first major WWE pay per view with fans outside of WrestleMania 37 from this past April, which was in Tampa, Fla. This Sunday will be held from Fort Worth, Texas at Dickies Arena, and naturally, we'd expect some returns and major occurences given that they're out of the Thunderdome.
We're only doing Bank matches, but they'll obviously tie into the world title picture. Apologies to the tag team division, we got y'all next month for Summerslam, promise.