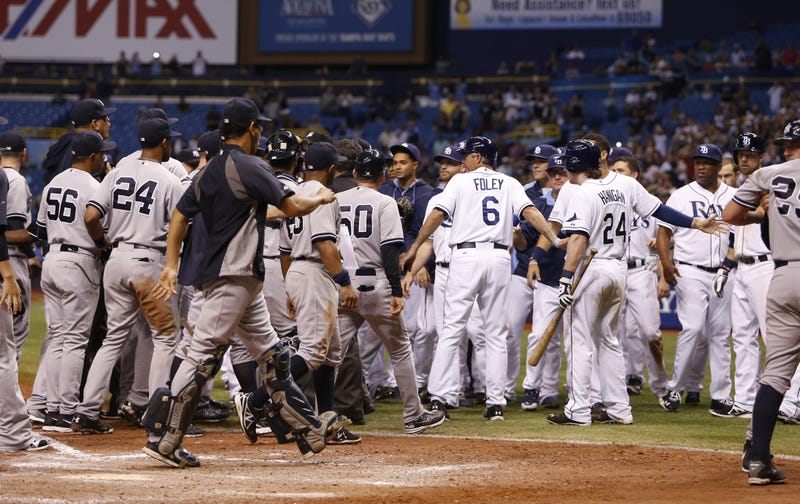 Derek Jeter received a lot of gifts today. Before the game, the Tampa Bay Rays gave him a $16,000 donation to his foundation, a Don Zimmer jersey, and a pinstriped kayak. And in the eighth inning, Steven Geltz gave him a fastball to the elbow hand. You know, something to remember the Trop by.
Things probably would've settled down from there, but umpire Rob Drake decided to warn both sides. That brought both managers out to argue, and Joe Girardi blew a fuse and got tossed. In the bottom half of the same inning, Yankees reliever David Phelps threw a brushback pitch at Kevin Kiermaier that obligated both benches to clear. No punches were thrown, but some loud words were exchanged. Phelps and Yankees bench coach Tony Peña Sr. were ejected, though.
That bruise is going to make it hard to paddle the kayak.
Top photo via Brian Blanco/Getty, bottom photo via Chris O'Meara/AP