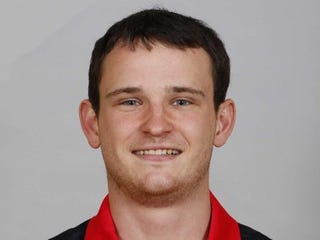 Michael Jones, a 25-year-old youth soccer coach, was fatally stabbed early Monday morning in Manhattan, police said. Jones was from Liverpool and worked for Major League Soccer's New York Red Bulls as a coach in the team's youth mentoring program.
From Business Insider:
His body was later found on a blood-splattered street, police later saying Jones had been stabbed in the neck and torso and one of his ears had been cut off. Jones was taken to Bellevue Hospital where he was declared dead.
Police are looking for a suspect who was described as wearing a ponytail and a dark jacket.
A Youth Soccer Coach Was Stabbed To Death In New York [Business Insider]