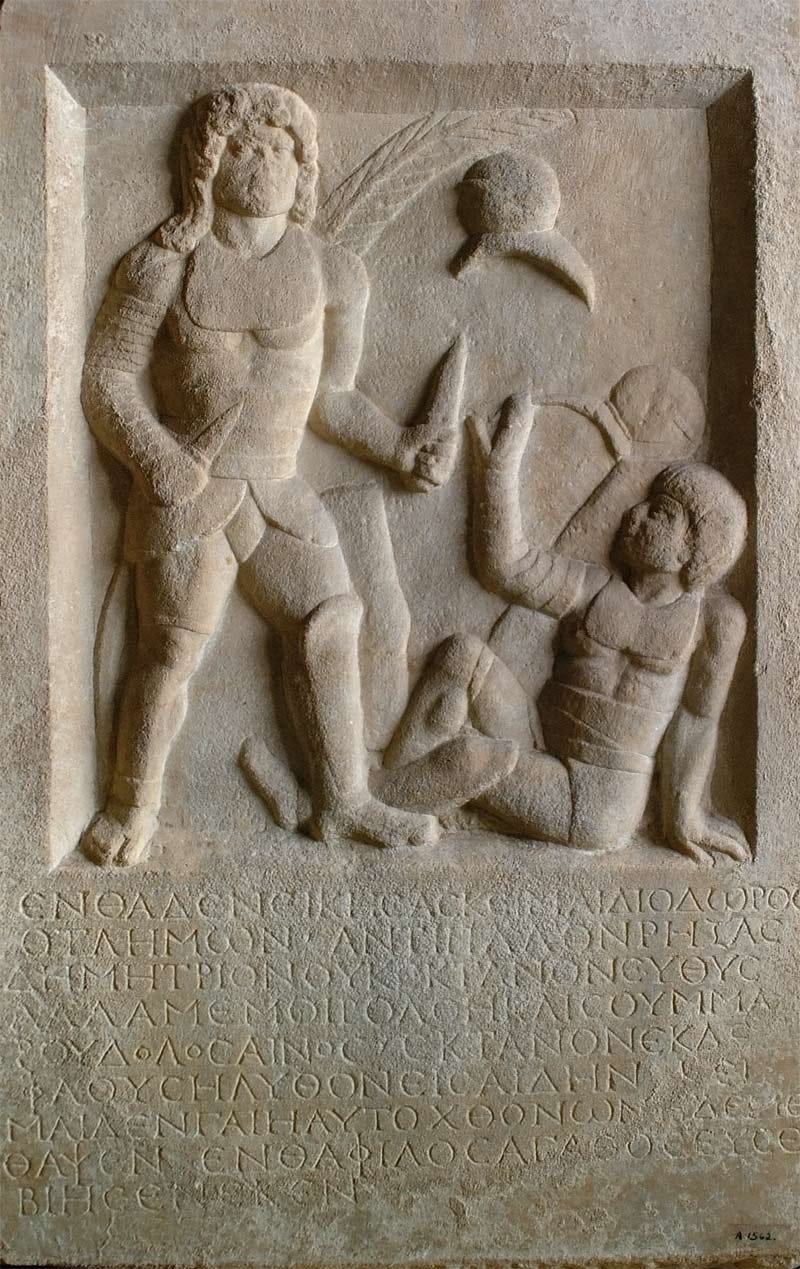 This is like if Jim Joyce called Jason Donald safe, then allowed him to stab Armando Galarraga to death.
For those of you have let your subscriptions to Zeitschrift für Papyrologie und Epigraphik lapse, a Canadian professor has taken a fresh look at the gravestone of a gladiator who died at the height of the Roman Empire. The inscription on the stone reads:
"After breaking my opponent Demetrius I did not kill him immediately. Fate and the cunning treachery of the summa rudis(senior referee) killed me."
Basically, our gladiator thinks the fight should have been stopped when he was on top, but he ended up losing, good game, no rematch. Like Carwin-Lesnar.
Roman Gladiator's Gravestone Describes Fatal Foul [LiveScience via Reddit]