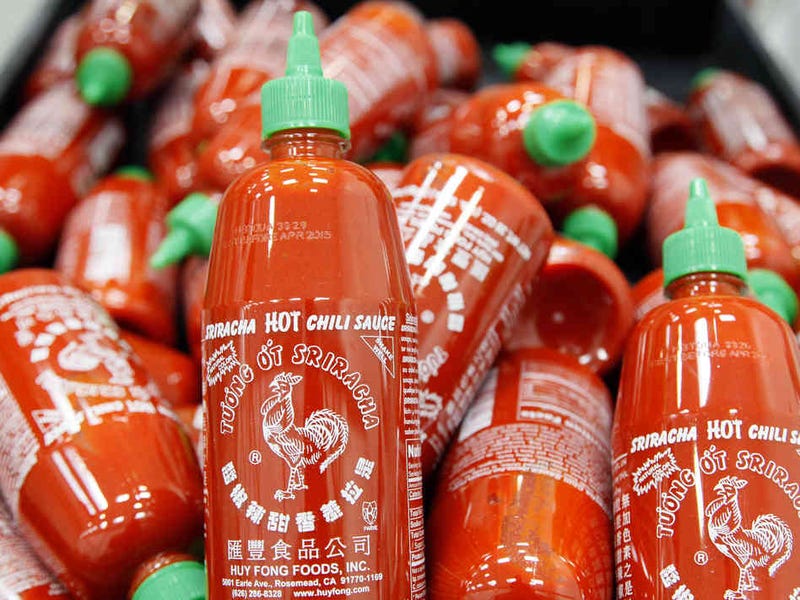 Condiment news! After some spirited rounds of saber-ratting by both sides, the city of Irwindale, California, has agreed to drop its public nuisance lawsuit against Huy Fong Foods, makers of the best sriracha of all, judging jobs and corporate tax dollars to be more important than, uh, not having to breathe pepper spray literally all the time.
As a condition of Irwindale dismissing the suit, Huy Fong Foods has promised to make improvements to its factory's rooftop ventilation system—but, as Mark Berman points out in the Washington Post, there won't be any way to tell whether the improvements make a difference until August, when the plant begins production again. The likelier cause of the dropped suit is the public flirtation between Huy Fong Foods and officials from other cities that would be happy to subject their citizens to acrid capsaicin-smog in exchange for sweet moolah—but, whatever! Sriracha! Let's celebrate with a sriracha shower.
Actually don't do that.
PREVIOUSLY:
What To Eat With The Best Hot Sauce In The World
Californians Fail To Appreciate Burning, Inescapable Sriracha Odor
Sriracha Declared A Public Nuisance; Civilization To Collapse