According to a report from Fox Sports' Ken Rosenthal, Angels manager Mike Scioscia and GM Jerry Dipoto are feudin' again. The two have never quite gotten along—following the 2012 season it appeared that one or both would have to be fired—but this latest tension surrounds a battle for the strategic heart of the team.
Dipoto (one of the strongest and most evangelical advanced-stat supporters among baseball executives) is reportedly concerned that Scioscia and his coaches are ignoring the data provided by the front office's analytics:
Dipoto, according to sources, believes that the coaches too often rely on "feel" while teams such as the AL West-leading Astros are at the forefront of incorporating data. The coaches, in turn, seemingly do not trust the information they are given, and either are not willing or able to translate it for the players.
The scouting data that Dipoto would like the Angels to utilize concerns defensive positioning against specific hitters, and how to best pitch to batters in counts and situations. These are among the most basic analytical tools, and by now it's a given that every team is taking advantage of that data. It's not made explicit by Rosenthal's report the extent to which Angels coaches are rejecting or ignoring that data, but over the weekend, Dipoto called two separate meetings with coaches and players to make his case.
● Dipoto met with Scioscia and his coaching staff on Friday, and the exchange turned contentious when the GM asked the coaches to better communicate to the players scouting reports and statistical information provided by the front office.
● In a separate meeting with the players, coaches and Scioscia on Sunday, Dipoto informed the players that they would now be given the information directly by the front office; they then could decide whether or not to use it.

That meeting, Scioscia told reporters, "was just scouting information, scouting reports . . . we're just getting reports to guys a little bit differently than we had before."

● [Albert] Pujols challenged Dipoto during that second gathering, saying that the coaches are working as hard to prepare the players as they did last season, but that the roster is not as strong as it was a year ago.
G/O Media may get a commission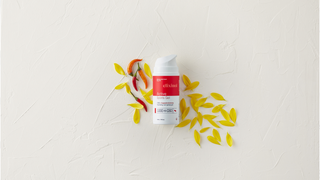 Dipoto and Scioscia have learned to work with each other despite their differences—owner Arte Moreno seems to think that tension is healthy—but Rosenthal's report indicates the players and coaching staff have now been dragged into it. And neither appears happy about the front office announcing it will go over the coaches' heads with scouting data, a strong vote of no-confidence. (If you want to think worst-case scenario, Scioscia, who has managed the Angels for 16 seasons, can opt out of his contract at the end of this year.)
This doesn't sound like it's anything that can't be patched over, but it'll be interesting to watch: this is baseball's statistical revolution writ small, a battle of opposing philosophies within a single club. With a young, opinionated GM like Dipoto and a lifer like Scioscia, working relationships were bound to be among the casualties.