Former No. 4 ranked tennis player James Blake was tackled and handcuffed by five plainclothes officers outside his hotel in Manhattan today, according to the New York Daily News. The cops misidentified Blake for a suspect in an identity theft ring.
Update (Sept. 11, 4:11 p.m.): Video released by the NYPD shows just one officer tackling and handcuffing Blake, not five.
The Daily News noted that all the officers involved were white. Blake, who said he didn't run or move as the first cop approached him, explained what happened:
Blake said he had just answered a few questions from a writer for a tennis magazine and was texting when he looked up and saw someone in shorts and a T-shirt charging at him, splitting the doorman outside the Hyatt, an official hotel for the U.S. Tennis Association.

"Maybe I'm naïve, but I just assumed it was someone I went to high school with or something who was running at me to give me a big hug, so I smiled at the guy," Blake said. Blake said the officer, who he said was not wearing a badge, picked him up and threw him down on the sidewalk, yelled at him to roll over on his face and said, "Don't say a word."
Blake said he responded, "I'm going to do whatever you say. I'm going to cooperate. But do you mind if I ask what this is all about?"

An officer said, "We'll tell you. You are in safe hands."

Said Blake, "I didn't feel very safe."
After roughly 15 minutes, the police saw Blake's identification, realized their mistake, and let him go. The 35-year-old said one of the officers apologized, but the cop who initially tackled him didn't.
G/O Media may get a commission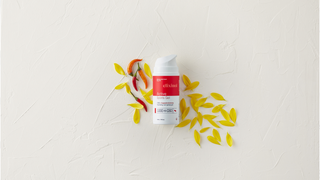 Photo: AP
---
Contact the author at samer@deadspin.com.