The Tallahassee Democrat is reporting that Florida State quarterback Deondre Francois is being investigated in connection with a domestic violence incident that occurred early Wednesday morning.

The Democrat reports that although no arrests have been made, Tallahassee police responded to a report of domestic violence involving Francois at 12:35 a.m. Wednesday morning. The State Attorney's office confirmed to the Democrat that there was an ongoing investigation involving Francois:
State Attorney Jack Campbell confirmed there was a pending investigation regard Francois and his office was being consulted by TPD.

"While it is a pending investigation it is confidential and we aren't going to comment on it," Campbell said.
Francois started all 13 games for FSU as a redshirt freshman in 2016, but missed most of last season with an injury.
Update (2:14 p.m. ET): Tallahassee PD has released an incident report. According to the report, Francois called the police after he and his girlfriend got into an altercation at their shared apartment.
G/O Media may get a commission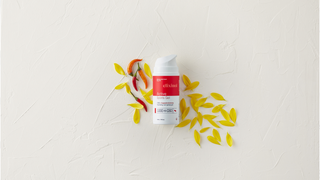 Francois told police that he had been watching television with Florida State recruit Zaquandre White when his girlfriend showed up at the apartment and began arguing with him. He claims she then started breaking things in the apartment, and attempted to pull the television off the wall. Francois describes picking his girlfriend up "like a hug" so that he could carry her outside. He told police he put her down after she took a "swing" at him, at which point he claims she began to rip her own shirt and threaten to "call the cops for domestic violence."
Francois's girlfriend told police that the argument started because Francois got upset with her for talking to another man. She claims Francois kicked down the bedroom door to get to her, at which point he "picked [her] up, through [sic] her onto the ground, cut her forearm, and tried to physically kick her out of the residence." She later advised police that she did not want to press charges because she didn't want Francois to get into "trouble trouble."
Francois's girlfriend also told police that she is nine weeks pregnant with his child. When police asked Francois about this, he said he didn't believe her because she is "known to make up lies."
The report states that the responding officer was unable to establish probable cause and thus did not make an arrest.
Update (5:02 p.m. ET): The Florida State Attorney's Office has confirmed that it will not charge Francois.
You can read the full report below: