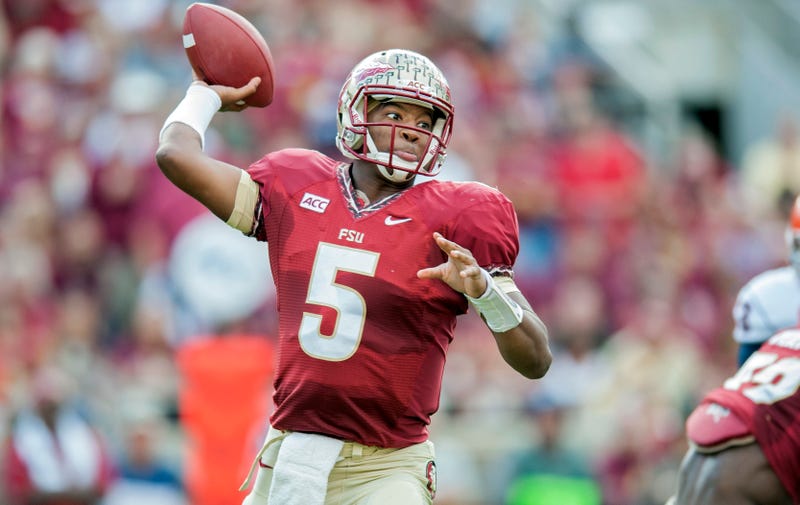 The investigation into Jameis Winston's role in a sexual battery allegation had been "inactive" in February because the complainant told police she didn't want to pursue charges, according to an email sent by a city official last week. But a Tallahassee police spokesman says the case was made active again earlier this month not because of media attention, but because of "a new piece of information."
The Tallahassee Democrat has obtained a letter from City Manager Anita Favors Thompson to city commissioners, written last Tuesday, after the Tampa Bay Times and TMZ had sought access to the police report of the December 2012 incident, but before the report was released to media. It sheds more light on the incident, and also on how TPD handled it over the last year.
The email, Favors Thompson said the Tallahassee Police Department followed up on the case referred to it by Florida State University police "against FSU football player Jameis Winston" by a woman who indicated she was intoxicated at a local bar and was taken advantage of while impaired. TPD initiated an investigation and began to interview witnesses and compile details on the case, but stopped getting responses from the woman and could no longer contact her.

"Shortly thereafter a representative of the young woman's family who is an attorney contacted TPD and said the young woman had changed her mind and did not wish to prosecute," the email said.
Sometime in February, the case was moved from the designation "open-active" to "open-inactive," which would explain the initial confusion about whether the case had been closed.
The city not only alerted officials to what was sure to become a major news story, but also FSU's president and campus police.
A major question is what spurred police to reactivate the investigation, which had been dormant for nine months. A Nov. 8 inquiry from Tampa Bay Times reporter Matt Baker appears to have gotten things moving, but TPD spokesman David Northway said there was more to it.
"Someone integrally involved has (to have) given us a new piece of information," Northway told the Democrat this week. "It has to be someone involved in the case (who) provides a lead to reactivate it."
So: still very confusing, and not likely to be cleared up any time soon. Once the case was sent to the state attorney's office, it was determined that there was more investigation to be done, and its status was switched back to "open-active." That means the file and any updates on the case are entirely closed to the media.