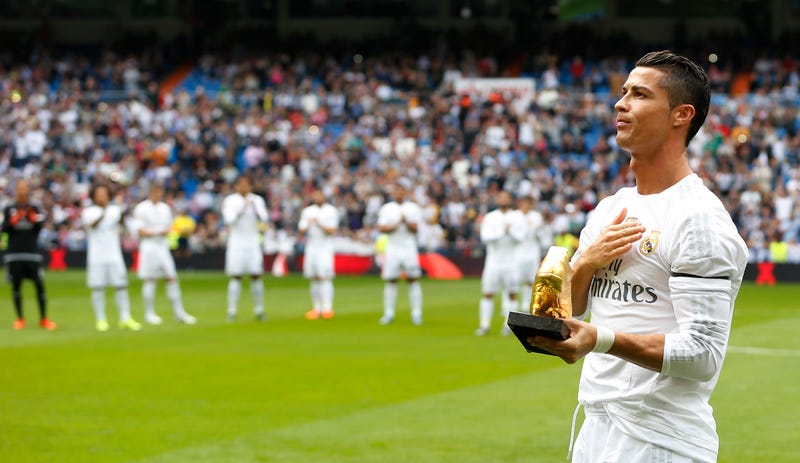 Last month, Martin Scorsese reportedly cast Cristiano Ronaldo in his upcoming movie, The Manipulator, which is apparently about mega-rich Italian real estate agent Alessandro Proto. The Italian has claimed that he is, in fact, the inspiration for the titular Christian Grey of "Fifty Shades Of Grey." Now, according to a report from Gazzetta World, Ronaldo has been dropped.
The unlikely alliance came about because Scorsese thought Ronaldo's new $18.5 million home in Trump Tower would make a good filming location. In exchange, he allegedly promised Ronaldo a small role. Gazzetta World cites worries that CR7 would soak up too much attention:
Reports indicate that the producers' u-turn was based on fears that Ronaldo would take up too much of the spotlight, and thus distract from the film.
Ronaldo has been interested in acting for a while now. His primary performance experience thus far is as a street performer and ab guy.
[Gazzetta World]
Photo via Getty