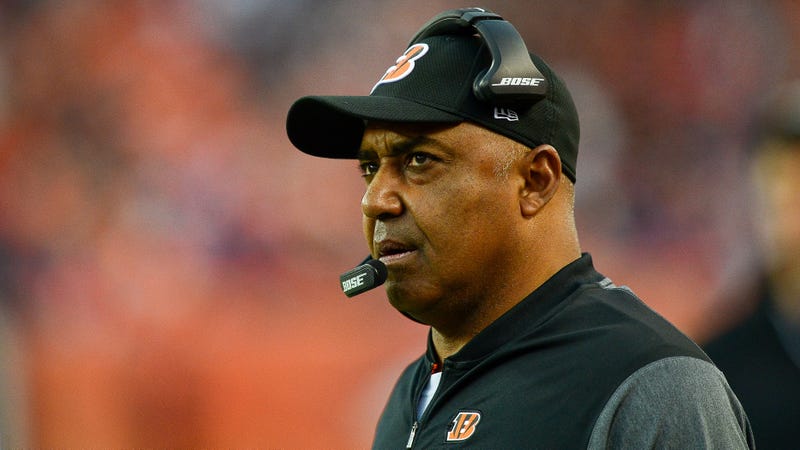 Cincinnati Bengals head coach Marvin Lewis, the second-longest tenured head coach in the NFL, is stepping down after this season to "pursue other opportunities," according to Adam Schefter. Lewis is currently in the final year of his Bengals contract and reportedly has no desire to sign a new one. From Schefter's report:
If a head-coaching job does not materialize, sources said Lewis would be interested in working in another team's front office or as a coaching adviser for a former Bengals assistant coach who has gone on to become a head coach, such as Mike Zimmer,
Lewis is wrapping up his 15th season in with Bengals, and he's compiled a record of 123-111-3 in that time. However, his 0-7 playoff record is the worst all-time, and the Bengals own the NFL's longest active postseason win drought, with no victories since 1990.