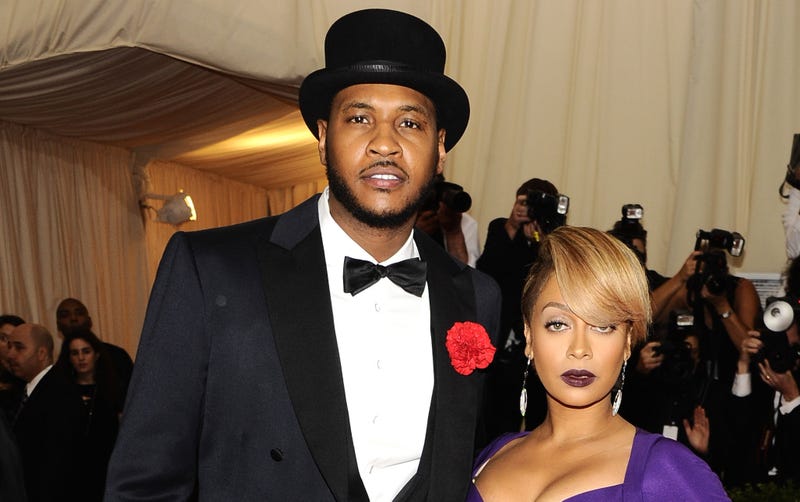 We have a Sunday Wojbomb. Carmelo Anthony will reportedly opt out of his contract with the Knicks and test free agency.
According to Adrian Wojnarowski, Melo's specifically looking at the Chicago Bulls or Houston Rockets. Derrick Rose, Joakim Noah, and Melo in Chicago could bolster the Eastern Conference a bit. It would also be entertaining to watch him and James Harden not play defense.
The Knicks' salary cap is currently screwed up, and Melo wants to play for an already-contending squad. (Can you blame him?) His official deadline for the opt-out is tomorrow, but this all sounds conceivable.