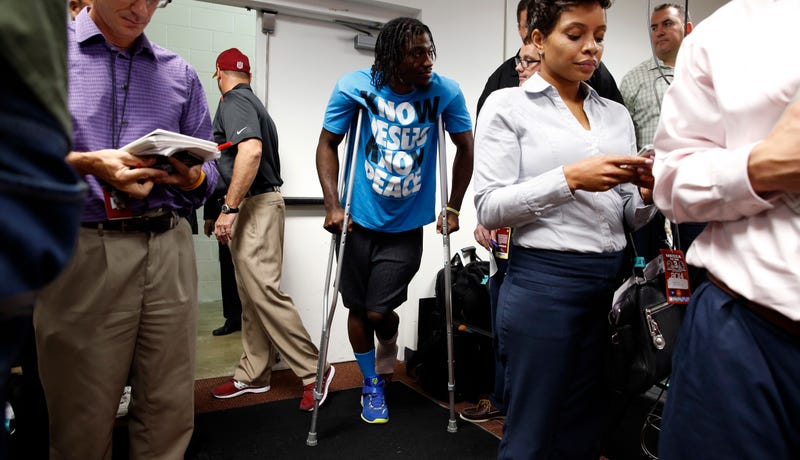 Washington reportedly got some good news this morning on Robert Griffin III, who left yesterday's game on a cart after an ugly looking ankle injury. According to Mike Jones of the Washington Post, preliminary MRI results show no further damage beyond a dislocation.
This is good news for Washington because many expected a fracture, which would likely have put Griffin out for the season.
This is great news for all football fans, because after Kirk Cousins took apart the shitty Jaguars in relief of Griffin, we're now perfectly set up for an ugly, alienating quarterback controversy that tears apart fans and the locker room, and seriously, fuck that team.