According to Al.com, SEC commissioner Greg Sankey advised Alabama head coach Nick Saban to nix plans he had to hire former Ole Miss head coach Hugh Freeze as a co-offensive coordinator.

Citing anonymous sources, Al.com reports that Alabama is the fifth such school to approach or contemplate approaching Freeze since he was fired with cause by the Rebels last fall. Normally, the decision to hire an embattled possible sex-haver is up to schools and the coaches; because Freeze has more than his fair share of NCAA baggage, though, Sankey is allowed to weigh in. So, when Freeze sat down with Saban in Tuscaloosa in January, the SEC commish was able to ring up the Alabama coach shortly after and let him know that Freeze is still a little too spicy to have back in the SEC just yet.
As pointed out by Al.com, Sankey was able to squash the move thanks to a new rule in the SEC bylaws concerning Hiring Practices that requires schools to get the commissioner's blessing for any candidates with a "major infraction" on their record:
In addition, where a member institution considers hiring an individual who has engaged in unethical conduct as defined under NCAA Bylaws or who has participated in activity that resulted, or may result, in a Level I, Level II or major infraction, the President or Chancellor of that member institution is expected to consult directly with the Commissioner prior to offering employment to the individual.
Saban told reporters in late January, "I think Hugh Freeze is a really good coach, so we'll keep evaluating and trying to make our staff as strong as we can make it." He ended up filling the co-offensive coordinator position with Penn State's Josh Gattis, with the other slot being filled by Mike Locksley, who was promoted.
If you don't remember what, exactly, the baggage being referenced here is, allow me to recap: In January 2016, Freeze and a couple of Ole Miss athletics employees tried went telling college football reporters that the school's impending punishment for NCAA rules violations was the fault of former head coach Houston Nutt. Among the reporters they spoke to were Pat Forde, Matt Wyatt, Chris Low, Neal McCready, Bruce Feldman, and David Brandt—you can click through to see the subsequent stories they posted.
G/O Media may get a commission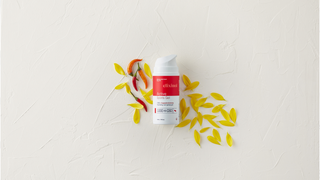 Once Nutt caught wind of this, he sued Freeze and Ole Miss for lying about him and hurting his future job prospects. When they refused to come out and admit that's what they did, Nutt and his lawyer, Thomas Mars, with the help of a determined Mississippi State fan, did a little public records work; then they dropped the bomb. Mars and Nutt helped point out that Freeze may or may have not been dialing up escorts with his school phone while on recruiting visits. From there, Freeze quickly resigned, leaving the school to trot out its athletic director and chancellor to talk around Freeze's alleged sex-having. After getting its ass handed to it, legally speaking, Ole Miss formally apologized to Nutt, who settled his lawsuit in October 2017.
And, of course, this is all in addition to an NCAA-sanctioned reduction in scholarships and two-year bowl ban Ole Miss is serving for being too sloppy with its boosters footing the bill for some of its athletes.
Meanwhile, the SEC, not wanting to get embarrassed by a self-righteous coach who, despite his shortcomings, was one of only three coaches to beat Saban's Alabama team twice, has decided that half-a-year is a little too soon to let the possibly horny coach back in the league. A year should do just fine, though.