The United States Olympic Committee has requested that the entire USA Gymnastics board resign by next Wednesday, or the federation will lose its status as the governing body of the sport, according to a new report from USA Today.
The order reportedly came in an email sent to the board today from USOC CEO Scott Blackmun. Yesterday—just after former national women's gymnastics team doctor Larry Nassar received his prison sentence, following his sexual abuse of more than 150 girls and women, including several Olympic gymnasts—the USOC released an open letter calling on the board to resign, among other recommended changes for USAG. The letter did not give a timeline or specify what would happen if the board did not do so; however, it did mention the possibility of decertification and say that it was on the table if USAG did not cooperate with all of the suggestions:
"We have strongly considered decertifying USAG as a National Governing Body. But USA Gymnastics includes clubs and athletes who had no hand in this and who need to be supported. We believe it would hurt more than help the athletes and their sport. But we will pursue decertification if USA Gymnastics does not fully embrace the necessary changes in their governance structure along with other mandated changes under review right now."
Three members of the USAG board, including the president, resigned on Monday. But the USOC is looking for more. As Blackmun wrote in yesterday's letter:
"We do not base these requirements on any knowledge that any individual USAG staff or board members had a role in fostering or obscuring Nassar's actions. Our position comes from a clear sense that USAG culture needs fundamental rebuilding."
G/O Media may get a commission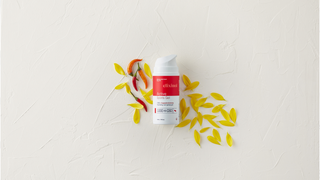 Several girls and women criticized USAG and the USOC in their victim-impact statements during Nassar's sentencing—USA Gymnastics for working with the doctor for so long and creating a culture in which young women's athletic success was prioritized over their humanity, and the USOC for allowing the sport's governing body to do so.