Your morning roundup for March 26, when James Corley of Conroe, Texas mulls the misfortune of not stopping after his 15th DUI conviction. Now, he'll have 99 years to practice counting to 1,030.
• Here's how the Sweet Sixteen came to a close: With blowout wins by the Jayhawks [Kansas City Star] and Tar Heels [Charlotte Observer]. With fourth-seeded Kentucky justifying a Newark visit by upsetting the overall No. 1 seed Ohio State on a basket with 5.4 seconds left [Lexington Herald-Leader]. And with VCU double-digit-seeding along with a game-winning layup with 7.1 second remaining in OT [Richmond Times-Dispatch]. Final Four play-ins start this afternoon. More on all that later.
• Anyway, about that Spidey scuffle:
The Spiders were bouncing around the tunnel of the Alamodome, firing themselves up, when Kansas players brushed past them on their way to the court. Some apparent contact set off an exchange of words and shoves, and security stepped between the teams.

Before Kansas (35-2) filed back to the locker room at halftime - with a 41-22 lead - Self held his players back and waited for Richmond to exit first. He told TBS during a halftime interview that he wanted his players to go through the tunnel after the Spiders. [AP]
G/O Media may get a commission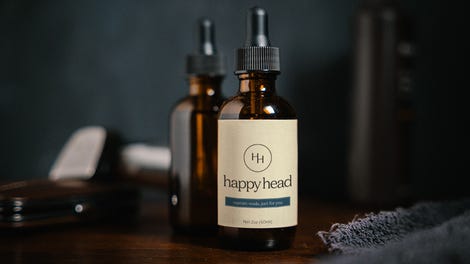 • The Sixers were up 16 on the Heat early in last night's game. Miami closed with a 28-9 run, though. It was the first time Wade, James and Bosh all had double-doubles the same night. Wade's stat line: 39 points, 11 rebounds, eight assists, five blocks and three steals. Not bad. [Miami Herald]
• Lakers 112, Clippers 104. [Los Angeles Times]
• Derrick Rose of the Bulls missed nine of his first 10 shots against the mighty Grizzlies last night. Much later, he "slammed into 7-foot-1, 265-pound Marc Gasol but still made the lefty layup for a three-point play that gave his team a five-point lead with 10.8 seconds to play." Tony Allen of the Grizzlies "repeatedly made a spectacle of himself, sticking out his tongue out after stealing a pass and yapping at fans during a timeout," too. Bulls win by three. [Chicago Tribune]
• So, Deion Sanders was all like Dez Bryant "needs help. I told the Cowboys from day one that he needs help." And Dez Bryant was all, "I wish Deion would come to me as a man." So Deion was like, am not. And Dez was all, are too. Then, they both realized they had that last part backwards. Or something. [Dallas Morning News]
• Somebody called Columbia, SC police to report they'd been robbed, and officers found someone who matched the alleged description. That someone: South Carolina prized football signee Jadeveon Clowney, who said police let him go quickly.
The police officer "said, 'Oh, we got the wrong person, and he let us go,'" he said.

Clowney quickly ended his conversation with The State after being asked about being in the Five Points area at that time.

"I am just upset because there is stuff on the news about this," he said. "I didn't do nothing wrong. Yeah, I was in the wrong place at the wrong time, but I didn't have anything to do with (a robbery)." [The State]
• Picking up where manager Buck Showalter left off, Baltimore Orioles Adam Jones thinks O's fan(s) should "knock the shit" out of Yankees fans who dare venture into Camden Yards, particularly the turncoats. [Baltimore Sun]
• That Tim Tebow is Jockey's spokeswearer isn't news. That ad-campaign previews involve lab coats, Chuck Norris and Sinatra's "Send in the Clowns" is, though. [Westword]
• In unrelated lockout-profitability desperation news, Mark Schlereth is trying to work out a deal with Applebee's involving green chile, nachos and sliders. [Twitter]
• And what's the story with fashion sense always eluding sports anchors? Aretheyright? [BusinessWeek, with slideshow!]


• World Cup finalists Spain and Netherlands remained undefeated in qualifying for next year's European Championships. The former will be in Foxborough, Mass. to face the American side on June 4. [ESPN]
Recently On Deadspin
A few stories you might've missed.
Drop a Line: This may or may not be Roger Goodell's VIP email address.
Be a Winner: Have you entered the Jim Tressel Photoshop Contest yet? Please do.
Aw: Puppy invades soccer match, belly rubs ensue.
Reminders: Duke still lost. People still celebrate it.