Farhad Moshiri, the majority shareholder of Everton, took some time at a shareholders' meeting yesterday to explain, according to him, why his club could not convince former Toffee and current Manchester United striker Romelu Lukaku not to leave last summer. Moshiri's bizarre explanation—that Lukaku refused to sign a new contract at the last minute because of a "voodoo message" the Belgian forward received during a trip to Africa—always smacked of bullshit at best and racism at worst. Today, a spokesman for Lukaku has refuted Moshiri's claims and said Lukaku is contemplating legal action.
The Manchester Evening News quoted what exactly Moshiri said in regards to Lukaku's allegedly voodoo-inspired decision making:
"We offered him a better deal than Chelsea and his agent came to Finch Farm to sign the contract," Moshiri added. "Robert (Elstone, chief executive) was there, everything was in place, there were a few reporters outside, then in the meeting Rom called his mother.

"He said there was a pilgrimage in Africa or somewhere and he had a voodoo and he got the message that he needs to go to Chelsea.

"The issue with Romelu was not financial. As long as I am major shareholder financial issues are irrelevant.

"I wasted two summers to keep him - first summer with his agent, him and his family we managed to keep him.

"Last summer we offered him a better deal than Chelsea, whatever they offered we matched but he just didn't want to stay.

"If I tell you what we offered him you wouldn't believe it, but they offered him a better deal."
Why Lukaku's choice to leave Everton even needs an explanation, let alone an insane one like Moshiri's, is anyone's guess. The decision was always glaringly obvious. Lukaku had gotten too big for Everton, had become too good of a player for a club of Everton's stature to match his quality and ambition, and so he wanted to go to a new club more befitting of his talents. Before, during, and after the process, Lukaku's actions made perfect, logical sense. Which is what makes this voodoo talk now so strange. (Not to mention that if this voodoo message was so persuasive for Lukaku, why didn't he end up going to Chelsea then?)
Understandably, Lukaku was reportedly left "upset and angry" by Moshiri's words, according to the BBC. Here's what Lukaku's representative had to say about the matter:
A representative for the player told BBC Sport: "Romelu's decision had nothing to do with voodoo."

The spokesperson added: "He distances himself from these beliefs and this statement and will now see what judicial steps can be taken in relation to them."

[...]

His representative says Lukaku rejected the opportunity to become the highest paid player in Everton's history in order to pursue his desire to play at the highest possible level.

His representative added: "Romelu is very catholic and voodoo is not part of his life or his beliefs.

"He simply had no faith in Everton and no confidence in Mr Moshiri's project. That is why he did not want to sign on any condition.

"He wanted to make the next step in his career and wanted the security to be able to leave."
G/O Media may get a commission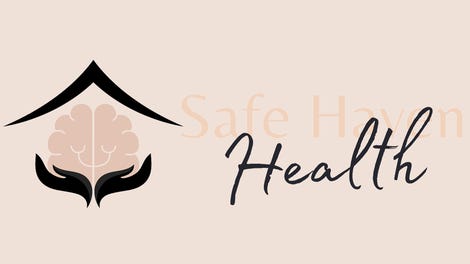 Addiction counseling
Safe Haven Health
The BBC article does go on to note how Lukaku's agent did at one point say a contract extension between the player and the club was "99.9 percent done" back in March of last year, though the extension never materialized. This probably has more to do with, as Lukaku's representative says, his desire to maintain his flexibility in the summer (signing a fat new contract would've made it harder for him to leave), and also the growing realization that big clubs like United and Chelsea probably would be looking for a new striker in the coming transfer window. Or maybe it was because of voodoo.
So there you have it. Lukaku left Everton because he wanted to go to a club that could surround him with players of his same elite level so that he could challenge himself at the highest levels of the game and hopefully win important trophies, and he resisted signing a contract extension to make it easier for him to do so. He didn't do it because he "had a voodoo" on a vision quest in Africa and in this mystical message realized he had to move to Chelsea. Anyone with a brain already knew this, and so today we've learned nothing new—other than that this Moshiri guy seems like a real dick.