The Story: I got a blessing from my Lakers-fan boyfriend and texted Ron. I had to. And yes, I sort of knew where this was headed-a few requests for a picture of me, some photos and videos from him, some questions about my personal life.
But I also thought we would bypass all of this and become friends, eventually. I could already see my picture-perfect friendship with this professional basketball player unfolding: Ron would walk around campus with me and beat up my bullies. Ron and I would play a few games of HORSE. Ron and I would go get frozen custard. Ron would give me free luxury suite season tickets. Ron would give me the game-winning ball, or whatever it is they do after basketball games. So on and so forth. READ »
The Backstory: Ron seemed flustered, and so was I. We were in between the past-where this story would be a simple "he said, she said," no electronic records-and the future (or, I suppose, the present), where no athlete would leave any digital fingerprints on any device. He had left the tracks and not covered them.
G/O Media may get a commission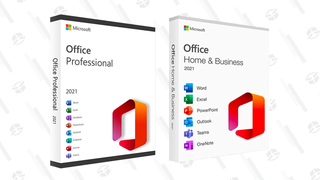 89% off
Microsoft Office Professional 2021 Lifetime License
I tried to change the topic, asking Ron if he was dating anyone, or married. After a pause, he said, "Yeah, I'm married. I don't do anything with girls on my phone." Today, we found out that first part wasn't true, either. READ »
The Dongbudsman Speaks: Greetings, dong-centric readers of Deadspin. Earlier today, we published two stories pertaining to NBA player Ron Artest, soon to be known as Metta World Peace, and his interactions with a young woman through numerous libidinous SMS messages from May of this year. So far, we've only published censored versions of the penis imagery she claims was sent from Ron Artest's verified phone number. That will change in one hour.
Deadspin has previously published many uncensored images of athletes' penises in various states of engorgement. It was the decision of the Deadspin editorial staff, in consultation with the office of the Dongbudsman, that it would be inconsistent with our in-house penis-publishing policy not to reveal the member associated with Artest's phone number. We know that our readers depend on us for penis-related journalism of the highest quality and integrity, and we are committed to living up to that standard. In this case, we are, however, keeping the dong content outside Deadspin's usual "prime time" programming, and we are presenting it for a limited time. READ »
MORE ON RON ARTEST: World Peace And Breast Milk: An Evening With Ron Artest, Funny Man | Congratulations If You Had "Metta World Peace" In The Ron Artest Name-Change Office Pool | A Long List Of Sports Figures Who've Also Claimed Their Twitter Was Hacked | Last Night's Winner: The Voices In Ron Artest's Head