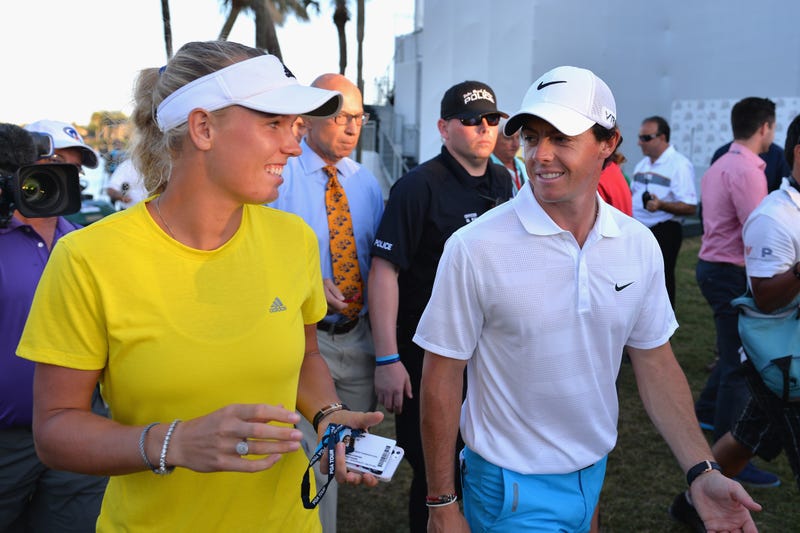 The reigning sports power couple publicly split a week ago, when Rory McIlroy announced his wedding to Caroline Wozniacki was off, just after sending out wedding invitations. The timing was rough; the method was rougher.
"The wedding invitations issued at the weekend made me realizee that I wasn't ready for all that marriage entails," McIlroy said in a statement, though he painted the decision as a mutual one. It didn't particularly sound that way when Wozniacki said "it came as a bit of a shock."
Now comes this report from The Times of London, claiming McIlroy called off the wedding over the phone:
Caroline Wozniacki played tennis in a lovely old arena at Roland Garros yesterday but would rather have been in Belfast, asking Rory McIlroy to his face why he left her this way. Except that the last time he called, less than a day after telling her how much he loved her, it was a three-minute conversation she thought was a joke.
The two have apparently not spoken since then. This weekend, McIlroy came from seven down to win the BMW PGA Championship; yesterday, Wozniacki lost her first-round match at the French Open.