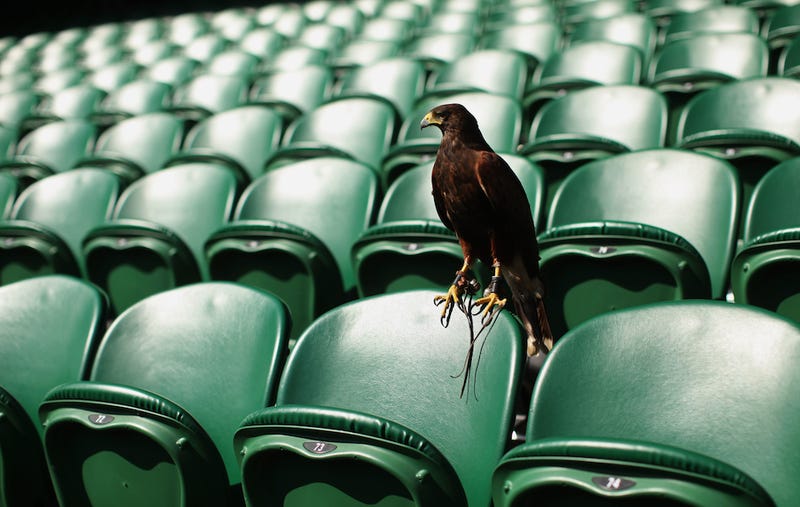 Disturbing news out of Wimbledon today: a hawk named Rufus, who has been used to scare away pigeons and other small, distracting birds from the courts at the All England Club, was stolen early Friday morning. He was in his cage, in a car parked on a private driveway in Wimbledon. The car's rear window was left open for ventilation purposes and may have aided in the heist. Rufus is an American species of hawk so his disappearance might have been expected.
While he does not attack the pigeons, he has been trained to circle around the stadium to scare them off. His talents do not end there, however.
He even has his own Twitter account, but has not tweeted for a day.

His last tweet was before Rafael Nadal's shock exit from the tournament, when he said: 'Murray is through, Rafa is down 2-1 (!), Ward played brilliantly but lost to Mardy Fish, and Italy are beating Germany 1-0!'
If only he had geotagging enabled, investigators might have had a better lead on his whereabouts.
Image via Getty
h/t James B.

Rufus the Wimbledon hawk stolen from car... better call in the flying squad [Daily Mail]