On Wednesday, April 23, Matt Aguero was terminated as the head track and cross country coach of St. Gregory's University in Shawnee, Okla. Unless you keep abreast of internal developments within NAIA sports, you probably missed the news. But hear me out now, because what happened to Aguero will be a familiar story to anyone who's ever sat across from a stone-faced middle manager and felt he was staring into the abyss.
Matt Aguero was fired because he ran this year's Boston Marathon.
"Your personal competitiveness can take away the energy and commitment to a program," athletic director Dr. Jeff Potter said while firing his coach, who'd been with the school for a little more than two years. Aguero recorded the conversation, because, as he put it later, "I thought it was jut a weird, strange firing, so I wanted to try and document everything the best I could."
You can find the full audio at the bottom of the post. During the almost-40-minute interview, Potter speaks in caveats, clauses, and generalities. He says things like, "I'm not saying that's been an issue with you" and "You were not the only person," effectively hamstringing any kind of rationale for the firing.
Except for running the Boston Marathon.
Potter: I think there's an innate selfishness to some degree—and I'm not saying that people don't deserve personal time; they do. But I do think there is a fine line, or there's a limit, where that crosses over, and that could interfere. And I don't think it's non-Christian or non-Catholic to put the personal behind the job thing at some point.

Aguero: Well, I'll disagree with you there.

Cheri Boyd, SGU's Director of Human Resources: I don't think that it's something you have to make a choice. You shouldn't have to choose between.

A.: But he was saying I was putting my personal interests before, and that was one of my reasons for being terminated.

Boyd: Right.
What you're witnessing is Boyd's gradual realization that her AD is out to lunch. But it will get much worse.
Aguero: I was told that I was being fired for running the Boston Marathon.

Potter: I said that's a trigger. That's exactly what that was.

A.: But that was the exact reason I was being fired, is that correct?

Boyd: That was what [Potter] came to me with.
Aguero was hired in January 2012 to resuscitate the St. Gregory's track and field and cross country teams, which were discontinued in 2008. He spent that spring recruiting, and by the launch of the 2012-13 school year had recruited 38 athletes, exceeding his AD's goal of 30. One of those 38, marathoner Monika Kalicinska, won an NAIA championship in May 2013 at the end of their first school year as a program.
G/O Media may get a commission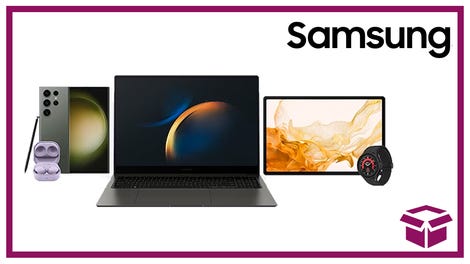 24 hour deals
Discover Samsung - Daily Deal
That title came shortly after Potter had suspended Aguero for one week, which included one meet, for running the 2013 Boston Marathon.
"This suspension is the result of your attendance at the Boston Marathon which resulted in your missing team practice time, class time, and a possible meet attendance," Potter wrote in a letter. Aguero's actions reflected his "personal interests" and weren't in keeping with "the best interests of Track and Field team and the Athletic Department."
The 2013 marathon, on April 15, was at the end of a a bye week for the track team—there was no meet Aguero almost missed—and here is the athletic department policy for missing days, as related to HR's Boyd by Potter:
Generally, most of the guys notify me when they're not going to be here, yeah. Yes. That's the accepted procedure. Now we used to do where you've got to do time off. And because of the unique nature of coaching, we got away from that. And I don't necessarily want to go that way.
"Generally." "Most." All that was required from Aguero was to notify Potter, which he did, Potter admits, three weeks in advance. Aguero's assistant coaches ran the practice, and he was back on Tuesday.
"At the school I was at before, they were all about for me doing things like this," Aguero says of his time as the coach of Cameron University track and cross country teams. "I didn't think it would be an issue. At all."
The 2014 Boston Marathon fell on Easter weekend. St. Gregory's, a Catholic school, was closed Thursday, Friday, and Monday, the day of the marathon. Students were home, campus buildings were closed, and practices were canceled. The only commitment Aguero had was the conference meet on Friday and Saturday. At the conference meet, the Cavaliers finished third in both men's and women's. Aguero had 29 athletes earn all-conference honors. He flew to Boston on Sunday, and on Monday, Aguero finished the Boston Marathon in 2 hours, 35 minutes, and 33 seconds, good for 196th place. It was his best result ever at one of the most competitive marathons in the world. He did not notify Potter because it was a day off.
But on Tuesday afternoon, after his morning practice, Aguero received a call from Boyd, requesting a Wednesday morning meeting. The next morning he was fired. He asked for some time to collect his thoughts, and that afternoon sat down with Potter and HR to ask some questions.
Aguero, who recruits runners, said that running the marathon would never hurt his recruiting, and it could possibly help.
"I don't think there's any correlation," Potter replied.
Boyd asked Potter if he'd ever told Aguero he wasn't allowed to travel to Boston.
"I don't know how I could have been more detailed unless I just said you cannot go," Potter said. "Did I say, 'You cannot go'? No. But he knew my opinions on that."
At the very end, Potter claimed that it was Aguero's lack of communication that led to the termination, and that the issue was clearly documented in Aguero's performance review. This is suspect, as an internal email sent to Aguero from Boyd says that not only is Aguero's report from that year missing, but so is the rest of the athletic department's. (Boyd, when reached for comment, confirms this is still true.)
"He seemed like a very emotional guy," Aguero says of Potter. "I pride myself in trying to think logically. If I was thinking wrong, I could change my mind. But I don't think he's that way. Once he decides something, that's the way it's going to be, regardless of what people say or think."
But then came the subject of a French athlete whom Aguero had recruited, with Potter's approval. Vivien Majorel was fifth this year at nationals in the 800 meters, but in March his grandfather lay dying. Majorel returned home to France, and Potter chastised Aguero for not making his athlete return sooner from burying his grandfather.
Potter: He's a student. We took a big gamble on him, and he has put us in a very tough predicament. You as the coach have to accept some of that responsibility for that.

Aguero: Well, we'll agree to disagree.

Boyd: That sounds like a situation that could have been handled a little differently, but when you're dealing with people's emotions, it's really hard to try to discern . . . He might have been such a basket case that he couldn't have done anything anyways. You just don't know.

P.: Well, I don't necessarily buy into that. I think people need to accept the challenges and step up. That's my whole philosophy. When they're an athlete, that's part of being an athlete. Now, are they going to have bad days? I agree. But we can't become enablers to allow them to do some of these things under this guise of, oh, I don't feel good, emotionally I'm down.
Dead grandfather? Rub some dirt on it.
Potter, possibly sensing he'd crossed the line, pivoted to some ambiguous issue, "trust":
At this point, I didn't feel I could totally trust you. I didn't feel that there were things that could change significantly in the short term. The timing of this was basically dictated by the conference meet and when Boston was . . . I was not going to disrupt anything of the group before the conference meet.
Let nothing get in the way of winning, dead grandfathers or pesky firings.
But I spoke with a couple of Aguero's athletes, and neither had any problems with the coach's communication or his marathon running.
Aguero's running the Boston Marathon "motivated everyone to be just like him, because he was so motivated about his running," says senior Gustavo Escobar, acting team captain, who qualified for nationals as part of the 4 x 800m team.
"One of the things that I did say to him [Aguero], and I still feel this way, is, why would you even want to come back to this situation?" says Boyd when asked for comment on the situation a month later.
Maybe because it's a job, and a job gives you money so that you can buy food and pay rent. Aguero, 34 years old and with 10 years of experience in collegiate coaching, has had to leave Shawnee and move back in with his mom in Poteau, Okla., a small town near the Arkansas border.
Boyd says she still doesn't understand why Potter was so upset, nor does she understand what the big deal was with Aguero running the Boston Marathon. She doesn't agree with Potter's feelings on Aguero running the marathon, and admits that it was obvious that it didn't affect Aguero's attendance or job performance. But the reason Aguero was fired, she says "was the fact that Dr. Potter had told me he'd given a directive that was not followed by his employee."
Potter declined to comment, but confirmed that the head coaching position is now being advertised. A running coach was fired for running, and the school is moving on.
"I filed a grievance so I can get my job back, but I don't know if I even want it because of the way I was treated," Aguero says. "Really, I just want to be vindicated. I was fired for a ridiculous reason."
UPDATE: SGU President Defends Athletic Director
[Photo: AP Images]