You can have your unexpected breakthroughs, and your schadenfreude-inspiring disappointments, but for my money there isn't anything better in sports than when a player becomes laden with viciously unrealistic expectations—and exceeds them. With Kevin Durant gone and Oklahoma City lacking an identity beyond "Russell Westbrook's team," everyone figured Westbrook was going to put up some incredible stats. No one dared hope for this.
With 27 points, 18 boards, and 14 assists in the Thunder's 112-103 win over the Knicks last night, Russell Westbrook is now averaging a triple-double so far this season. Averaging. He's at 30.9 ppg, 10.3 rpg, and 11.3 apg, and this just doesn't happen. It sure as hell doesn't happen this far into a season.
Oscar Robertson is famously the only player to average a triple-double over an entire year in 1961-62, and he did it in an NBA that looked very different than this one. But just five times has a player ever averaged a triple-double more than five games into a season. (Robertson did it thrice; Magic Johnson had one eight games in.) Westbrook is 19 games in.
Westbrook reached his triple-double in 20 minutes last night, his third straight, his eighth of the season, and the 45th of his career, tying him with LeBron for sixth-most in NBA history.
"He could do it," coach Billy Donovan said before Monday's game, noting that Westbrook, "probably the most unique player in the NBA," is a force in every facet of the game.
G/O Media may get a commission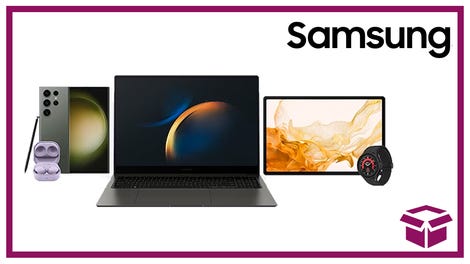 24 hour deals
Discover Samsung - Daily Deal
Even better, Donovan said, Westbrook isn't doing this at the expense of the team. The Thunder are 11-8, and Westbrook's obviously the biggest reason why, and none of this is stat-padding. They need him to be superhuman, and he's responded so far.
"You can't always expect to get numbers and win," Donovan said. "It doesn't work like that. There's more to it than that. The thing I'm encouraged by is when he does what he did tonight and we win. Does what he did against Detroit and we win. There's certain times when [a player] goes off and gets crazy numbers, and his team loses. Winning is the most important thing to Russell. And he knows that his assists, his rebounds and his scoring, being efficient, helps our team win."
Westbrook, for his part, says he's not paying attention to the stats or the chase for a triple-double average. He was asked if these numbers are sustainable. His response: "Winning is sustainable."