What we have here (via CJ Fogler) is an excellent opportunity for projection. A fairly innocuous exhortation from one frustrated player to another after a defensive lapse, but in the context of the Spurs' blowout, their 2-0 series lead, and Kevin Durant's and Russell Westbrook's shitty shooting night, feel free to imbue your lipreading with significance. It wouldn't be unwarranted.
Tapping his temples, Westbrook told Durant—twice—to "wake up." Some yelling ensued—from both sides—after Durant waved him off. No big deal, they both said later.
"I was just getting on Kevin about some stuff, and he got on me right back," Westbrook said of the exchange. "That's what teammates do. That's what leaders do. We get on each other, we come back, and we talk about it, and then we come out like nothing ever happened."
Here's the play that inspired it: With about a minute left in the first half, Durant bit on a Tony Parker drive at an already-clogged paint, leaving Danny Green with all the room in the world to hit his fourth three of the game, his third of the quarter, his second in three possessions. If there was anyone OKC didn't want to leave open there, it was Green—and he was repeatedly, ridiculously open all night. So, yes, wake up.
That play came smack in the middle of a two-minute 11-0 Spurs run to extend their lead to 14 (as close as it would be the rest of the way). Durant acknowledged his role in the sequence:
"I messed the game up at the end of the second quarter," he said. "I got hit on the screen and Danny Green got open for a 3. I over-helped, and he got another 3. And then Ginobili hit a 3. All those plays was on me. It was my fault, and I take full responsibility for it. Wish they wouldn't have happened. I can't get them back now. But I'll take that one."
G/O Media may get a commission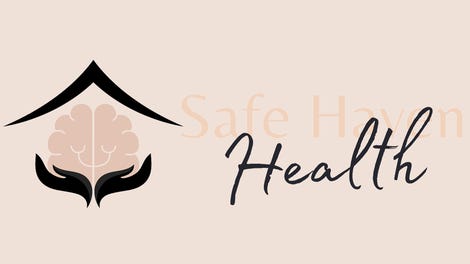 Addiction counseling
Safe Haven Health
You shorthand for this series is spreading the love. San Antonio's Big Three isn't three anymore. Tony Parker ran everything, Tim Duncan still handled the glass, and this Manu Ginobili pass deserves its own oral history, but they've got backup. Green was the man last night, scoring all of his points on seven three-pointers, but they've also been able to count on contributions from the likes of Kawhi Leonard (still just 22 years old), Tiago Splitter, even Boris Diaw. If someone has an off-night, there's someone else to pick up the slack.
When they're at their worst, the Thunder are a two-man team. Last night was them at their worst. Over the 17 minutes spanning halftime, Durant and Westbrook used 27 of Oklahoma City's 39 possessions—a 46-16 Spurs run. On the night, the pair combined to go 13 of 40 from the field with seven assists to five turnovers. Scott Brooks either couldn't or wouldn't get anyone else involved.
This isn't 2012, when the Thunder ripped off four straight after going down 0-2. They had James Harden then, and a healthy Serge Ibaka. Green and Leonard hadn't yet matured on the other side. Not only are the Spurs an objective juggernaut, but they're a nightmare matchup for a misfiring Thunder, and there's no waking up.