There's been no stranger team in the current generation of college basketball than the Jock Landale-led Saint Mary's Gaels. During Landale's career (he's now a senior), the small California school has run an offense that looks straight out of the 1950s. They give it to the tall guy under the basket, and they let him score. That Landale and a number of his teammates are Australians is a long-standing St. Mary's quirk—Patty Mills and Matthew Dellavedova are among the products of St. Mary's Australia-to-West Coast Conference pipeline—but doesn't make things any less weird.

Anyway, here is a play that St. Mary's ran last night, at Gonzaga.
Since 2016, St. Mary's dedication to time-warp stylistics has made them a fascinating anomaly, and the rare team in college basketball that looks meaningfully different than all the others. But without any marquee wins—they lost to Gonzaga thrice last year, and couldn't get past Arizona in the second round of Landale's first-ever NCAA tournament—they've yet to really climb above oddity status since their run to the Sweet Sixteen in 2010.

But now Saint Mary's has a marquee win. They upset 13th-ranked Gonzaga on the road, coming back from a nine-point second-half deficit to win 74-71. That win continued a 13-game winning streak for the Gaels, and it was their first against the Zags in 23 months. They did it, of course, through Jock Landale, who had a game-high 26 points on 12-of-15 shooting—all two-point attempts, naturally, including the game's most important baskets in the final minute-and-change.
G/O Media may get a commission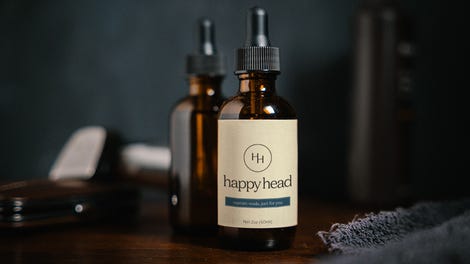 It was a big win, and this Gael team does look legitimately improved from last year's model. Landale is playing more minutes than ever, using over 30 percent of his team's possessions, and he's still the most efficient offensive player in the country. Besides Trae Young, no one guy is more important to his team.
Beyond Landale, Tanner Krebs and Jordan Ford—both sophomores—went a combined 4-for-5 from three-point range against the Zags. That's not stunning—it's a strong eight-minute stretch for Trae Young—but their shooting adds some variety to what is otherwise an extremely one-dimensional offense. Emmett Naar, a senior, is also having his best year yet, averaging the second-most assists of anyone in the country with 9.3 per game.

Given the state of the WCC and give or take a home game against BYU, Saint Mary's only has one challenging game left on the schedule—Gonzaga's visit to St. Mary's home gym in Moraga, CA. Aside from that match-up with the Zags, the Gaels will likely return to conference play anonymity until the conference tournament and, if everything goes right, NCAA Tourney.
But even if you're not feeling watching them take apart Pepperdine or Santa Clara, the Gaels are something special. The team is a fun change-of-pace led by a true powerhouse down low, and they deserve some love. Not every team should play like Saint Mary's, of course—without a dominant player like Landale, such an offense would look bad and function worse. Right now, though, they're the only relevant team in college basketball running plays that look like they should be on grainy black-and-white film, and they're running them through an authentic throwback star. This could be a pretty cool year to be a Gael.