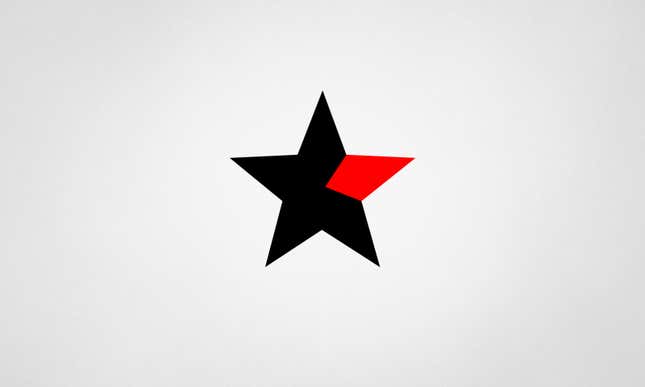 Earlier this week Deadspin published a story about how SB Nation team sites' traffic accounts for the vast majority of the network's total traffic, even though the people who staff these sites are primarily paid low monthly stipends or nothing at all. The story detailed, among other things, how a Vox media spokesperson characterized these popular sites as essentially glorified message boards, insisting that Deadspin coverage has missed the "key distinction" between them and "journalistic entities."
How running an NFL team is like running a restaurant | Chef Emeril Lagasse
Earlier today, SB Nation general manager Kevin Lockland sent this statement to site managers, which several individuals then provided to Deadspin:
SB Nation,

The other day Deadspin published an article reporting that pageview traffic in aggregate to our team sites and combat sites is larger than pageview traffic to SBNation.com. This is true. Something we have never disputed. Nothing new there.

But, we heard from a number of you — internally and from our community of contributors — who are unhappy with how the great work of team and combat sites were referred to in comparison to SBNation.com, MMA Fighting and in general. This is something I want to address.

SB Nation communities started as and continue to be a network of, by, and for fans that gives them a real voice and platform in the sports media ecosystem. In some cases, our sites break news, produce widely cited research and analysis, stand as authorities on their team or sport. SB Nation contributors amaze and delight their communities, and us, with insightful, imaginative, serious or funny coverage every day.

We have said that at the core, Bloody Elbow, MMA Mania, Cage Side Seats and Bad Left Hook and team sites are "communities." Communities is parlance we use — proudly. The content on each of these communities uniquely reflect the interests of those particular communities and their audiences. Further, they offer a range of content including news, reaction, analysis, curation, and original reporting, as well as open threads around events, and user generated content such as Fanposts, Fanshots, and comments. We did describe MMA Fighting as a journalistic entity — one that primarily breaks news, advances news, provides access to fighters — and is run in a way more similar to SBNation.com or other Vox Media brands.

In referring to team sites and combat sites fan as communities, we are in no way characterizing team sites or combat sites as message boards. Those are not our words. We were pointing out that there are, in fact, differences in the way SBNation.com and MMA Fighting are run in comparison to our team sites and combat sites. Our success has always been rooted in our fundamental understanding that not every sports fan voice and community is the same. Some are credentialed and are breaking news with their original reporting and some never want to be credentialed. Some track the news obsessively as their team succeeds, some find catharsis by evaluating the prospects in the farm or preparing for the draft. We aim to find ways to serve that tradition and make it stronger.

Regardless of what some may think about online communities, we were proud to refer to our team and combat sites as communities from the very beginning of SB Nation and we are just as proud to refer to them as communities today – communities that bring fans together. These sites are truly fan-first; reflecting and sharing the passion, the knowledge, the perspective of fans of their teams - in the case of our combat sites, their sport - through various forms of content and user-generated contributions. There are SB Nation contributors from various backgrounds and SB Nation contributors who have varying motivations and goals. There are some SB Nation communities that are small and really unique, some are large and have more resources, and many in between. And that's ok. All are communities that bring fans together.

As we have said before, we do recognize there is always room to improve and that there is a need to improve. Together we are creating a new model, one that traditional sports media have not yet recognized, in order to give fans a fresh, independent voice. We have to continue developing it and evolving it based on feedback from the people who make it strong. There isn't a roadmap for this type of modeling, but we are committed to building on the unique success of the SB Nation model in a way that continues to allow creativity to thrive. Please continue to give us your feedback. We have been working diligently on changes and will be following up with more details on that soon.

Please feel free to reach out to me with questions or concerns.

—Kevin Lockland
SB Nation college manager Matt Brown then sent the following note to his site managers:
Good morning! Few announcements today.
Hopefully, you saw Lockland's response to Deadspin this AM. I'd guess there will probably be other articles on Deadspin about us over the next few months. I don't want to publicly litigate every single half truth in these things, because getting into a rock fight on the internet with Deadspin usually leaves no winners, but I do want to make sure y'all know this.

If you, or your contributors, have questions about this story, or any other stories, want clarification, or just want to yell and complain, that's what us LMs are for. We'll have Office Hours tomorrow for you, or your contributors, to chat about whatever you want, but my DMs are open. We really value what all of you bring to the table.

If you, or one of your contributors, want to chat on Office Hours tomorrow, here's the sign up sheet. As always, if you have a contributor who wants to talk to us but can't make these designated times, let us know, and we'll figure something out. There are three of us, after all.

A quick reminder that one way y'all can get the video numbers for Incentive Purposes in September is by Cross Posting. That means going into Facebook Business Manager, going to videos you can cross post, and selecting a video....either from Dot Com, another Team Blog, or hell, if it makes sense for y'all, Eater or something. Wake Up College Football is a weekly feature is one video you may consider crossposting. Don't do it just to do it, but if it makes sense, it can make your FB page better.

Below is a spreadsheet of blog traffic through yesterday. I haven't had a chance to run a video report yet, but y'all probably know if you've done a few videos or not at this point. Cells in Blue are above 3.0. Cells in Red are "not in good standing" (PPD below 2 for FBS football blogs, below 1 for non-FBS football blogs).

Hit us up if you have any questions.
Really, in what sort of fan-first community aren't you told by a manager, in front of fellow fans, that you are "not in good standing" because you haven't hit a post-count quota?
Know anything we should know? Contact the writer at laura.wagner@deadspin.com or through SecureDrop for extra security.