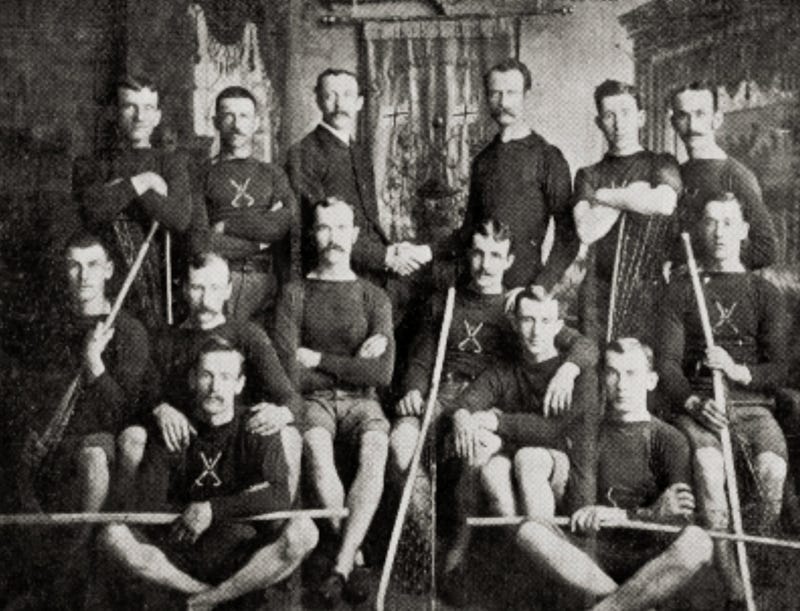 Men's lacrosse players were the biggest illicit drug users among athletes competing in the National Collegiate Athletic Association's 23 sanctioned sports, according to a survey by the governing body.
They led all other sports in the use of amphetamines, anabolic steroids, cocaine, marijuana and narcotics, according to the NCAA's quadrennial survey, which included 20,474 responses from athletes for the 2009 school year.
They win it across the board!
And context:
Meanwhile, 9.7 percent of lacrosse players said they used cocaine compared to 3.8 percent of ice hockey players and 3.7 percent of wrestlers. Football players were sixth, at 2.3 percent, and men's basketball players 10th at 1.2 percent.

Lacrosse players reported the most narcotics use, with 10.8 percent claiming they used them in the previous year, ahead of wrestlers at 6 percent and football players at 4 percent. Men's basketball players were 10th at 1.6 percent.
And here you thought the wrestlers were just weird dudes who wanted to come down with ringworm and cauliflower ear. I guess they go hard.
Lacrosse Players Used Drugs Most Among Athletes, NCAA Says [Bloomberg]