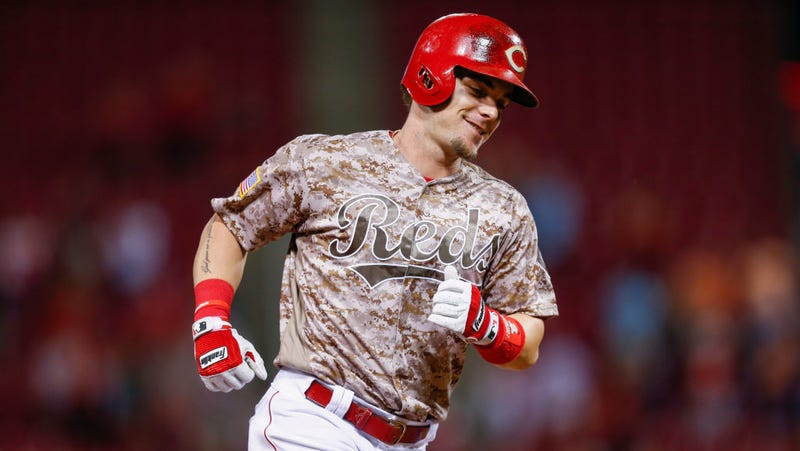 The Cincinnati Reds' Scooter Gennett had himself a night.
He went 5-for-5, crushed one grand slam, mashed two two-run taters, and knocked a solo dinger to drive in a total of 10 runs and become the 17th major leaguer with four homers in a game. He's the first to do it since since Josh Hamilton in 2012.
Gennett is batting .302 with seven homers this season.