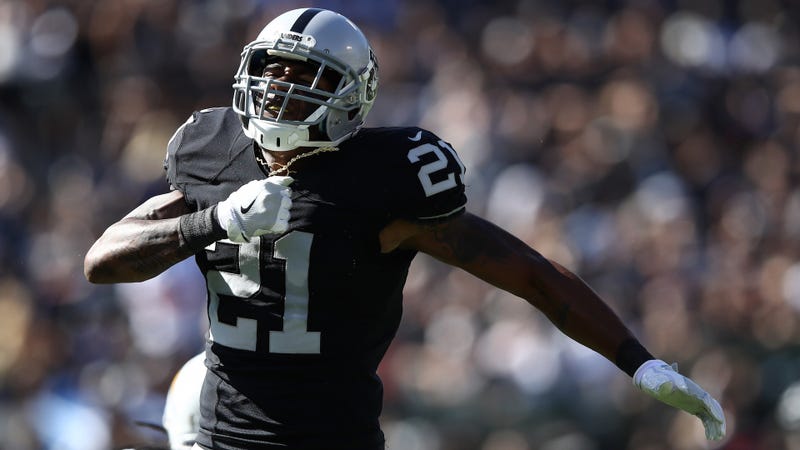 Raiders cornerback Sean Smith is expected to plead not guilty to felony charges of assault and battery tomorrow, per the Las Vegas Review-Journal, after a July incident in which he allegedly beat and stomped on the head of his sister's boyfriend.

He was arrested and charged in August, after his sister's boyfriend came away from the early morning July 4 altercation with "serious bodily injury," according to California court documents. Smith has maintained his innocence since being arrested.
If convicted, Smith could spend up to seven years in prison. The NFL told the Review-Journal today that he "remains under review of the personal conduct policy," and it is not yet clear if there is the possibility of any discipline by the league. He is expected to play on Sunday against the Broncos, though it's not clear in what capacity—he was on last week's injury report for neck and shoulder pain and played only very briefly in last Sunday's game.