And now a special farewell to Rick Chandler from Emeritus, William F. Leitch.
I don't think anyone will ever quite quantify, or even understand, just how much Rick Chandler has meant to this site. Remember, back in the early days of Deadspin, posts were not bylined, and everyone thought one of two things:
1. Posts were automatically generated from the Internet's rotting underbelly, boiled up from a cauldron of dying puppies and bleeding babies.
2. I wrote everything.
Neither one of these theories was true, but No. 1 was a lot closer than No. 2. Rick has been a vital part of Deadspin since long before Deadspin existed, or even had a name. Originally, even though I'd pitched the Deadspin idea to the Gawker Media brass, they wanted someone else to run the site, a bigger name than me; I was going to be this person's assistant. Fortunately for me, this person ultimately turned down the gig, and they let me run the site the way I deemed fit. The first person I went to was Rick.
I'd worked with Rick at Ironminds, my old site from way back in the day, back before even The Black Table, and I'd always looked up to him. He was naturally funny in a way I wasn't: He was funny without having to sweat at it. He also came at the world in a way I appreciated, and in a way I thought the site would need: He liked to poke fun at humans, but he didn't like to mock them. Rick was incapable of being mean; he was always too busy giggling. I wanted that for the site – because I knew, no matter how nice we were, people were going to accuse us of being cruel Internet scum, so I wanted someone who was the literal opposite – but mostly I just wanted to be a part of something Rick was doing. Rick makes me laugh very, very hard. Those are nice people to have around.
Rick has been there since May 2005, four months before Deadspin actually launched, back when we were writing six posts a day each at $8 a pop, knowing that no one was going to see them and thus just trying to amuse each other. Deadspin could have crashed and burned within a month of launching, and it still would have been worth it. It was disorienting to watch Deadspin grow quicker than I could have imagined, morphing and coagulating in front of my eyes every day; I found myself often just strapping in, hanging on and trying not to throw up out the window. Only one guy understood how bizarre this whole experience has been, because only one guy was there from the beginning. Rick. A great Rick post had a certain innocence to it, a playful, dreamy, aggressively silly take on the ludicrousness of everything. I could never pull that off. I was never good at pretending to write like Rick, no matter how hard I tried.
And now Rick is leaving Deadspin, and we'll all miss him. (Though there's no way you've heard the last from Rick, that's for sure.) It is been an honor and a unique pleasure reading his work over the last decade, and I can't wait to read some more. But mostly, I just want to thank him: There is no way on earth this site would exist without him. As he said himself , he'll leave Deadspin the same way he came in: Crawling through the ductwork.
G/O Media may get a commission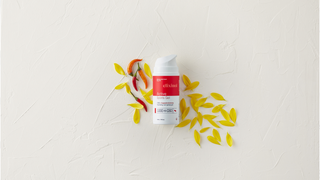 What is this, Slap Boris Day? It is. It's Slap Boris Day. Good luck, Rick. And seriously: Thank you.
******
Ed. Note: Hi. This is A.J. Without getting too maudlin, I just wanted to thank Rick for as many things as possible in a very limited space. I've also had the pleasure of working within the Rick Chandler orbit for close to 40 million internet years. Thank you, Rick, for publishing me on Ironminds, for letting me disgrace Nine Planets and for providing The Black Table with its first true breakout story. And, of course, for supporting Deadspin when it needed you most. For all of this, I'm eternally grateful.
We'll talk about things/changes/etc. at a later date but, for now, we'll just stick to the usual routine. And, no, Moe will not be hired full-time. Sorry about that.
Thank you for your continued support of Deadspin. Onward.