Senegal's second-ever World Cup is over and it couldn't feel worse.
The Lions of Teranga quickly became a fan favorite around the world for their kick-ass uniforms, fun players, stereotype-busting style of play, enthusiastic fans, and unnervingly attractive manager. Sadio Mané, an extremely skilled jitterbug in the attacking third, seemed poised to make up for his club teammate Mo Salah's dreadful World Cup and get at least one Liverpool star's team out of the group stage. Senegal whupped Poland in their first game and put two more past Japan in what wound up being a thrilling draw. That handed them a golden opportunity to advance out of a closely contested Group H today—all they had to do to go through to the knockout round was win or tie against Colombia or have the result in the Japan/Poland game go their way. Instead, they crashed out, just like every other African team at this World Cup. Theirs was the cruelest exit of all.
Japan did its part for Senegal by losing a limp 1-0 game to the already-eliminated Poland. Samurai Blue led the group heading into today, but it was the slimmest of leads, and pre-game odds gave Colombia, Japan, and Senegal all near-even chances to win the group. A Japan loss made it theoretically possible for both Colombia and Senegal to advance, and after Poland scored in the 59th minute, it seemed as if Senegal and Colombia might perhaps chill, play out a conservative half hour, and happily advance together.
The circumstances seemed to favor Senegal even before star Colombian chance creator James Rodriguez left the game in the first 30 minutes with a mysterious calf injury, and Colombia looked listless without him in the first half. Senegal's very organized 4-4-2 setup and consistent defending made the possibility of 90 scoreless minutes of soccer seem like a virtual certainty. Instead, Yerry Mina banged in a truly fantastic header past Khadim N'Diaye in the 74th minute to give Colombia a lead they'd never relinquish. The zip on this ball is amazing.
The games both ended 1-0, which meant Japan and Senegal were tied on points, goal differential, head-to-head record, and goals scored. Senegal had Japan on the ropes in their matchup, but they allowed Keisuke Honda to steal a late draw in the 78th minute. With all the logical tiebreakers exhausted, the worst possible scenario became a reality: the advancing team would be determined by "fair play points." This wouldn't determine who won the group and who finished second, but who advanced and who went home early.
G/O Media may get a commission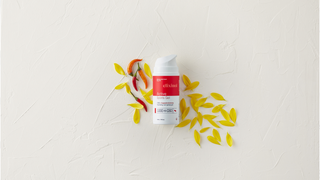 And so because Japan had three yellow cards to Senegal's five, they get to take on the winner of Belgium-England in the Round of 16 and Senegal is heading home wondering what happened. If South Korea's thrilling yet futile 2-0 victory yesterday showed that magic can happen at any moment in the World Cup, Senegal's heartbreaking exit showed how thin the margins are between triumph and devastation. It's hard to say that Senegal deserved better, exactly, since they failed to create dangerous chances when they needed to the most and lost fair and square to a Colombia team that played an hour without its best player. Still, it's hard to feel like this was a fair outcome. How is it just that Japan gets to keep their World Cup dream alive and Senegal has to crash out because of a narrow edge in yellow cards?
It's a bitter consolation prize, but Senegal can leave Russia with their heads held high. They showed out at this World Cup, and became one of the easiest teams to cheer for during their brief run. That's nothing compared to being able to play on, of course, but what makes this tournament so special is that precarious combination of high stakes and narrow margins. Senegal's cruel exit is painful, but it's also a reminder of how much each game and each goal really matters.