Serena Williams appeared on the cover of GQ this week as the magazine's 2018 Woman of the Year. The issue had four covers. On hers, the word "Men" had been crossed out, with "Woman" scribbled above in quotation marks. Some observers, including New York Times tennis writer Ben Rothenberg, were puzzled by this use of punctuation, which could be read as questioning Williams's identity as a woman. That would be especially charged, given the well-known history of ugly criticism of Williams's body type.

The quotation marks on that cover weren't scare quotes, though. As the cover notes (albeit in fine print), the word "Woman" was handwritten by fashion designer Virgil Abloh, who also styled Williams for the GQ photo shoot. That punctuation is a signature mark of Abloh, whose streetwear brand Off-White collaborated with Nike to produce the Serena-themed "Queen Collection" this summer. Williams could be seen wearing Abloh's designs all through the U.S. Open, quotation marks and all.
Here's the "LOGO" detail as seen in the women's final:
G/O Media may get a commission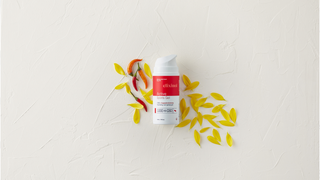 And the "SERENA" detail on the sleeve as seen in the semifinal:
And here's a look at her sneakers during her fourth round match:
It's a little naive to think that Serena Williams—the most dominant figure in her sport, international celebrity, fashion plate—would appear on a glossy magazine cover in the year 2018 without having her camp oversee and approve every minute detail of said cover. Odds are slim that she is being slighted by the collaborator who specifically designed his collection for her figure and shipped prototypes directly to her home so that she could "pick the features of the dress that spoke to her."

Virgil Abloh is a very famous person, especially to the audience of GQ. Maybe not everyone who encounters a magazine cover should be expected to have the necessary context. Whenever you put a statement out into the world, you have some expectation about the context your audience has, and their ability to use that context to interpret that statement correctly. GQ made their decision. It is totally fair to think their decision is stupid, or to think that that Abloh's stylistic tic is contrived. But in even the worst case, it is stupid in a way that Serena Williams endorses—and in that scenario, on whose behalf is anyone angry?