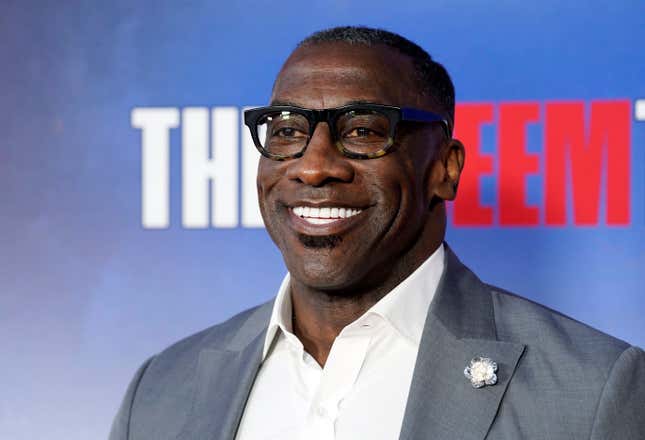 NFL Hall of Fame tight end Shannon Sharpe is taking his talents to….The Volume. Sharpe made the announcement via social media Wednesday morning that he's entered a partnership with Colin Cowherd and The Volume to bring his podcast, "Club Shay Shay," to the network. So, now we've got Sharpe and Draymond Green under the same umbrella. Volume is certainly the right word when talking about Sharpe and Green.

Could Tom Brady replace Shannon Sharpe? | Agree to Disagree
Cowherd's creation has quickly become the home of the loudest mouths in the industry, with Green, Sharpe, and Richard Sherman having shows on the network. This is quite the coup for Cowherd's network, which has only been around for a couple of years. Sharpe and Club Shay Shay had been courted by all the big dogs this summer, and for him to land on The Volume likely shocked many.
While Sharpe has been off daily television for a couple of months, he has been busy making appearances and working on deals over the summer. The biggest rumor has been about Sharpe joining Stephen A. Smith in a part-time role on ESPN's First Take. But there have been conflicting reports on whether he's actually signed with the worldwide leader in sports.
We'll find out soon enough about Sharpe and ESPN, but knowing he's definitely back on The Volume has to feel great for his fan base. Sharpe has built up quite the following over the past seven years, especially on social media, where he has over 4.6 million followers between Instagram and X (aka Twitter) alone.
Skip Bayless has been silently watching as all the fanfare and buzz have followed Sharpe upon leaving the Undisputed platform. Cowherd, also a colleague of Bayless' with FS1, just partnered with Skip's old TV partner; meanwhile, he needs five hosts to replace one. Looks like Skip could be losing his mojo.
Cowherd, for his part, has also made other not-so-flattering headlines in recent weeks, and he got caught slipping again by "Awful Announcing" in his proclamation that Geno Smith couldn't win an AFC title. This is absolutely true because he no longer plays in the AFC, being a Seattle Seahawk. A few weeks ago, he did a segment on "The Herd" where he claimed Dwayne Haskins couldn't win a Super Bowl. Well, duh, Haskins was killed in an accident more than a year prior.