A weekly feature wherein we contextualize TV ratings for national sports broadcasts. Data via Nielsen and Sports Business Journal's John Ourand. Viewership numbers represent approximate number of persons tuned to a given program; ratings share refers to the percentage of all households using a television who are turned into that program.
Monday, Sept. 17:
Monday Night Football; Denver Broncos at Atlanta Falcons (ESPN): 15.5 million viewers
The Voice (NBC): 13.6 million viewers
Tuesday, Sept. 18:
No highly rated sporting events.
Wednesday, Sept. 19:
No highly rated sporting events.
Thursday, Sept. 20:
Thursday Night Football; New York Giants at Carolina Panthers (NFL Network): 7.0 million viewers
The Big Bang Theory, season premiere (CBS): 9.3 million viewers
MLS soccer; DC United at Philadelphia Union (ESPN2): 125,000 viewers
The Vampire Diaries, rerun (CW): 786,000 viewers
Friday, Sept. 21:
Mexican soccer; Leon at Peubla (TV Azteca): 194,000 viewers
Mexican soccer; Tigres at Monarcas (TV Azteca): 182,000 viewers
CSI: NY (CBS): 5.9 million viewers
Saturday, Sept. 22:
NCAA football; Notre Dame at Michigan (NBC): 6.4 million viewers
NCAA football; Clemson at Florida State (ABC): 4.8 million viewers
NCAA football; LSU at Auburn (ESPN): 3.8 million viewers
NCAA football; Arizona at Oregon (ESPN): 3.0 million viewers
NCAA football: Kansas State at Oklahoma (FOX): 2.8 million viewers
Spongebob Squarepants (Nickelodeon): 3.5 million viewers
G/O Media may get a commission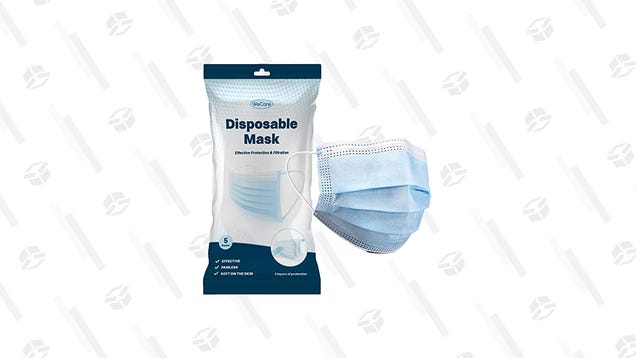 WeCare Disposable Masks With Elastic Earloops- 5 Pack
Sunday, Sept. 23:
Sunday Night Football; New England Patriots at Baltimore Ravens (NBC): 21.2 million viewers
NASCAR Sprint Cup Series at New Hampshire (ESPN): 3.5 million viewers
MLS soccer; Portland Timbers at Real Salt Lake (NBCSN): 45,000 viewers
¡Mira Quien Baila! (Univision): 3.4 million viewers
Primetime Emmy Awards (ABC): 13.2 million viewers