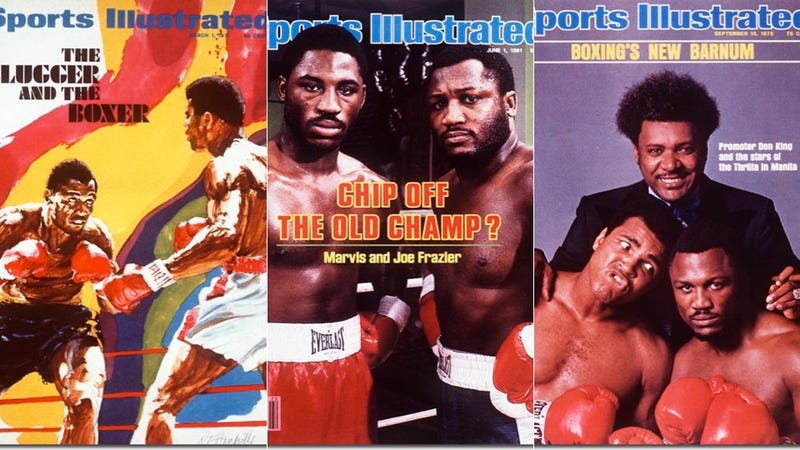 The legendary fighter died today of liver cancer at age 67.
His family issued a statement:

We The Family of the 1964 Olympic Boxing Heavyweight Gold Medalist, Former Heavyweight Boxing Champion and International Boxing Hall of Fame Member Smokin' Joe Frazier, regrets to inform you of his passing. He transitioned from this life as "One of God's Men," on the eve of November 7, 2011 at his home in Philadelphia, Pennsylvania. We thank you for your prayers for our Father and vast outpouring of love and support.
More as we get it.
PREVIOUSLY:
• Joe Frazier Is Not Dead Yet, Despite One Australian Paper Desperate For A Scoop
• Smokin' Joe Frazier Is Critically Ill
Ex-heavyweight champ Joe Frazier has died [Action News WPVI]