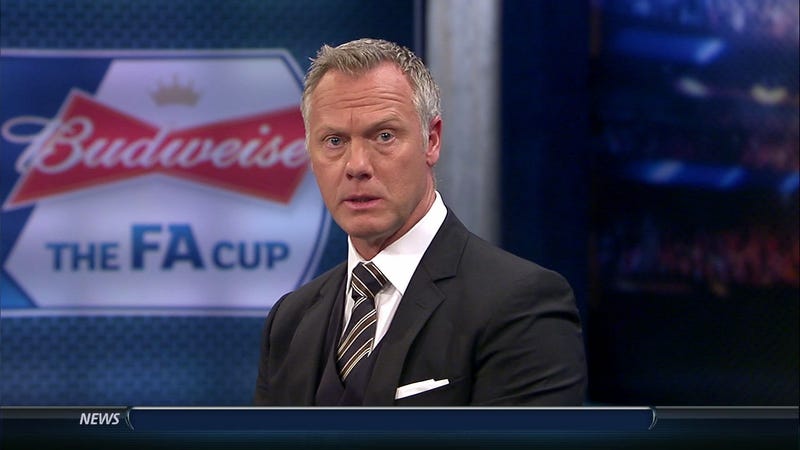 For the first time in history, an English F.A. Cup match is being aired live on American broadcast television. The highly-anticipated West Ham-Man United match on Fox didn't grab the excitement of all the News Corp affiliates, though, and that's not especially surprising. It's happened before. In fact, it happens every time Fox broadcasts soccer. Local affiliates—be they because of obligations to carry other sports (as is the case in some markets today) or the desire to run infomercials (most of them) continue to shy away from these historic broadcasts. Here, then, are what 19 Fox affiliates across the country are broadcasting right now instead of live soccer:
WVFX - Clarksburg, WV: Snowmegeddon
KFJX - Joplin, MO: Everybody Loves Raymond
KFTA - Fort Smith, AR: Thunder TV
KYOU - Ottumwa, IA: Infomercial for the "O-Zone Lite"
KPTV - Portland, OR: Mystery Hunters
WQRF - Rockford, IL: Pets.tv
KIDY - San Angelo, TX: Eco Company
KSFX - Springfield, MO: Infomercial for Philosophy products Springfield has a new Fox affiliate not yet updated in our monitoring service. We're told they're showing the match.
WFXW: - Terre Haute, IN: Infomercial for spray paint
WEMT - Tri-Cities, TN: Virginia Tech-Maryland basketball
WSFX - Wilmington, NC: Virginia Tech-Maryland basketball
WLUK - Green Bay, WI: Informercial for Zumba
KFXP - Idaho Falls, ID: Danger Rangers
WXIN-IN - Indianapolis, IN: Pets.tv
KFXA - Iowa City, IA: Infomercial for Derm Exclusive
WDBD - Jackson, MS: On The Spot
WSVN - Miami, FL: Infomercial for Nuwave
WTVW - Evansville, IN: Seton Hall-Notre Dame basketball
WFFT - Fort Wayne, IN: Virginia Tech-Maryland basketball Fox is now on WISE-DT2, a channel we can't monitor.
Some markets may have the match showing on a subchannel, but we believe this is the complete list of markets where the network program isn't airing on the network proper. Let us know below if we missed anything.
h/t to Ben for reminding us
Update (1:25 p.m.): Reader Tom informs us WTIC in Hartford, CT is showing a program called Bloopers.
Update (2:07 p.m.): Someone who works at KFTA insists they're showing the match, though our feed guide for them says something called "Whaddyado" is on, and our video for that channel is showing commercials.