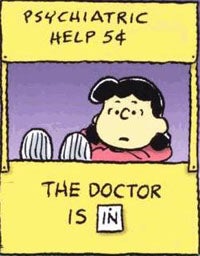 Burnt Orange Nation ran an interview with former Texas softball pitcher Cat Osterman on Monday, at the end of which Osterman was asked to play a little word association (a recurring BON interview theme). While obviously a talented hurler, Osterman sadly bobbled this assignment. Instead of shooting back with the first word that popped into her head, she offered long sentences which she obviously thought about. That's not in the spirit of the exercise ... and no fun!
True word association should work like this:
Joey ... Chestnut
ESPN ... grope
Cheney ... sneer
racing ... sausages
Ned ... crutches
Soprano ... whacked
Cooper ... whacked
Care to play? We promise to keep all answers confidential.
Barbaro ...
ManBearPig ...
Bayless ...
Mike ...
mistake ...
crap ...
Clemens ...
Or, create your own! It's fun!*
* = May not be fun.
Cat Osterman: The Burnt Orange Nation Interview [Burnt Orange Nation]