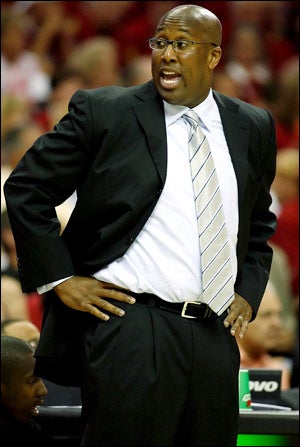 Note to various NBA personnel directors and well-wishers: You know why Mike Brown isn't returning your phone calls? A guy named Rajesh Kumar.
Kumar — not the legendary Tamil writer but a 24-year old New Yorker who lived in Cleveland for a month in 2008 — got a new cellphone around the same time that the former Cavs coach was himself getting a new phone number. Kumar received Brown's hand-me-down number. And then he got all of the calls, texts, and voicemails from people whom Brown had deemed unworthy of knowing his new digits.
A few "Great game" texts here and there didn't bother Kumar, but the floodgates opened when Brown was fired. From FanHouse:
"I have gotten over 150 phone calls since (Monday),'' Kumar said Tuesday afternoon in an interview with FanHouse from New York. "I took a nap and I woke up and I had 37 voice mail messages. I thought Mike Brown must have lost a big match.''
Kumar, who just got his master's from NYU, says he isn't keeping the voicemails. Clearly this is a man who doesn't see the pranking possibilities here. Return those calls, Kumar! Reply to the texts! Those rumors about Delonte West aren't going to confirm themselves!
Why Mike Brown Hasn't Called You Back [NBA Fanhouse]