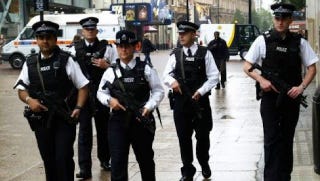 After being found on Jan. 5, the secret dossier was given to The Sun newspaper, which gave it back to the police.
"Restricted" files spell out the security plans in place at the sites of events and provide minutes of top-level meetings in which ways to beat terrorists were discussed.
A spokeswoman for London's Metropolitan Police downplayed the documents' significance. Translation: We're really glad whoever found this gave it to an honest news outlet like The Sun.