LeBron is the cover boy for GQ this month and writer J.R. Moehringer was there both pre-and-post Decision write about what it's like to be King James right now. He didn't ask about Delonte West-doinked-Gloria, though. But he thought about it.
GQ gives some bullet-points about Moehringer's piece, titled "Three Weeks In Crazyville," which finds him being dragged by the nose through LeBron's traveling carnival in search of the one human aspect that distinguishes the myth from the man. But this is not the ideal time in James's life for excavation, with all the Decision-making and what not. After reading the story, then speaking with Moehringer on the phone, the one big take away is that what makes LeBron unique from other modern athletes is his lack of anger and, his willingness to put his personal happiness before professional achievement. The eerie similarities between this Decision — ditching his less-glamorous hometown to go to South Beach, win a championship, with his best friends — and the one he and his friends made as teenagers to go play for St.Vincent's-St. Mary's instead of staying put can't be ignored. Unfortunately, James hasn't given himself enough time out of the spotlight to fully explore his subconscious to honestly answer that question.
Moehringer also told me he did consider asking LeBron about the Delonte West-banged-Gloria James rumor that was at full-tilt during the time he was reporting the story. There was never a good time to bring it up, even in the most subtle, inoffensive way. He also knew that regardless of what answer James gave, that question would suddenly dominate the story. But as far as conspiracy theories go as to why LeBron was so distracted during the end of the Celtics series, Moehringer believes that The Elbow was more of a culprit than any personal issues. The Elbow, he said, is something that could resurface. Especially this season. Pat Riley should be aware of it.
But Moehringer, as frustrated as he was by LeBron's caginess during the whole interview process, doesn't think his piece is a write-around. He had three interviews with him, and he said the most revealing one was the post-Decision chat on the phone. During that, he was most at ease. Plus, the pesky publicist wasn't around to intercede.
Some other things of note from the Moehringer's story not mentioned in the above link:
* The secrecy behind LeBron's decision appeared to be just that: a secret. Moehringer goes to great lengths to emphasize that this person who angered the world with his Decision is still just a giant kid, with delts "the size of over-inflated footballs" and the largest Vitamin Water he's ever seen. Moehringer said on the phone that if anyone knew LeBron's plans beforehand, it was most likely his high school teammates. But he's still not convinced that even they knew his intentions.
G/O Media may get a commission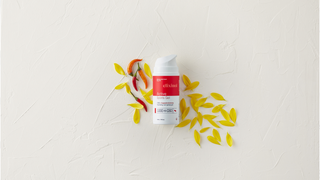 * LeBron's publicist was masterful at dropping hints about James's possible landing spots but then convincingly insisting he had no idea about the outcome.
* Best line in the piece is from an anonymous ESPN exec who, post-Decision, said the backlash was inevitable because most sports fans made Cleveland out to be a cross between "Sandra Bullock, Elin Nordegren, and Elizabeth Edwards," which is just spot-on. The exec also said the way LeBron handled it was the equivalent of him breaking up with his girlfriend on live TV.
* Gloria James got herself a tattoo pre-Decision. It says "Queen James." That's kind of creepy.
* LeBron James's young sons are beautiful, impressively health-looking children who are destined to be basketball prodigies.
But read the story: It's probably the closest thing you'll get at seeing the inner-workings of LeBron before he became one of America's most despised athletes. And you'll also find out that LeBron is content to be that guy who's taken his talents to South Beach.