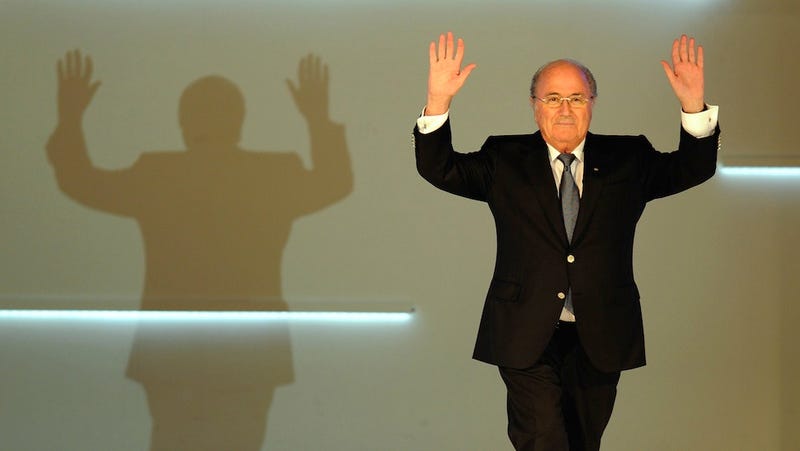 About 30 minutes ago, the following tweet was sent from FIFA president Sepp Blatter's Twitter account.
No, Blatter hasn't suddenly become incredibly honest and intropsective. His account was taken over by the Syrian Electronic Army. The tweets kept coming:
Blatter isn't the only one to have gotten his account hacked, though. The official FIFA World Cup account got hit, too:
Cool hacking, Twitter pranksters! If you are in any way affiliated with FIFA or the World Cup, now is probably a good time to change your Twitter password.