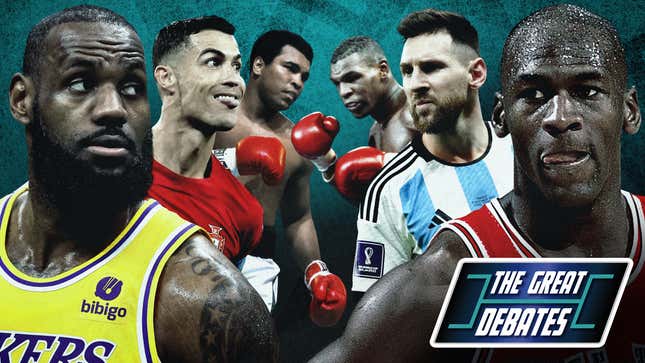 We have arrived at the Elite 8, and this round is going to be a good old-fashioned slobber knocker.
Does the NBA need to fix the All Star Game?
Start these debates at a party with strangers and the host will kick you out because mingling would cease, and rage would consume the event. If a sports-talk radio show took these topics, gave each one week, and let the listeners call in and argue, the program would be able to fill every show for the summer with content.
You could walk into any sports bar in America and have people screaming at each other from end to end. Each one of the remaining debates deserves to win, but in the spirit of this entire bracket, something has to be the best.
So would you rather have your mind blank out arguing about Biggie and Tupac, Shaq and Kobe, the 1996 Chicago Bulls and the 2016 Golden State Warriors, or one of the other remaining arguments? Let us know!
Be sure to go to @Deadspin on Twitter and vote on which argument you would most like to waste hours of your life screaming at another human about. If you want to catch up, check out the full field and the Sweet 16.
First Take Region No. 1: LeBron James vs. Michael Jordan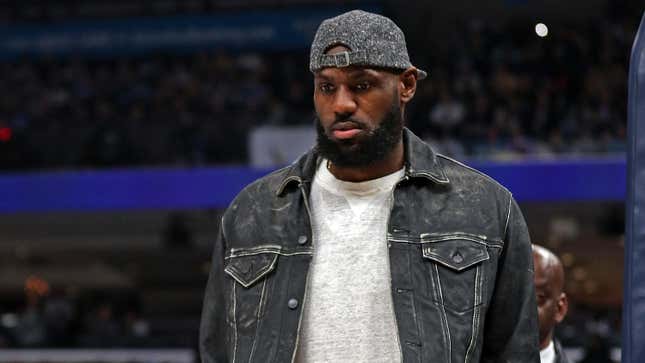 For some the choice is obvious, for others it's the type of sports debate that makes you feel like your T.V. is slapping you in the head at 10 a.m. Whether you hate or love this classic, it will make you feel something.
Michael Jordan is the face of the modern NBA. He took the interest that Magic Johnson and Larry Bird injected into the league in the early 80s and used it to build the first athlete economic empire. The NBA was selling its individual stars to market the games so Jordan's agent — David Faulk — took it one step further with his client. He wanted Nike to market Jordan like a tennis star. Like a singular athlete.
LeBron James had seen the success of this his whole life and set a plan into action early. He signed a $90 million deal with Nike before he signed with the Cleveland Cavaliers. Since then, James has started a fast-food pizza restaurant and also owns a production company that remade both Space Jam and the early 1990s classic House Party.
These two are true A-list celebrities. Not just sports famous, but pop culture icons like Michael Jackson, Eddie Murphy, Jack Nicholson, etc. Also one has the highest points per game average in NBA history and the other holds the record for total points scored.
- Stephen Knox
First Take Region No. 2: iPhone vs. Android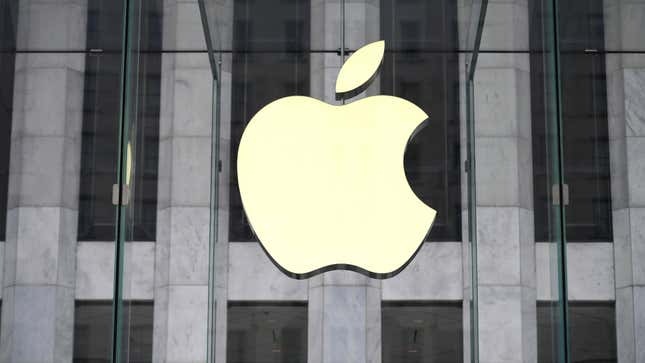 The green bubble vs. the blue bubble.
Fashion dictates that anything a person walks out of the house with can be considered stylish if put together with intent and flaunted with confidence. However, there are usually some base requirements.
For a rapper in 2003, it meant wearing a jersey that extended to at least their mid-thigh. In the early 2010s, it meant the tighter the jeans the better for young people. Who cares if they want to procreate later in life?
Phones have been part of that as well, but in the aughts, it was mainly young people with their Razors and Sidekicks. Nowadays, an iPhone is almost considered as standard as a man wearing a tie to a business interview. How dare a group chat be besmirched with the site of that ugly green bubble. If you don't have air pods, can you even hear?
For all of those white commas hanging out of people's ears at the grocery store, there are still some people who are willing to part with standard formalities. They don't need facetime, iCloud, or a phone that slows down when a new version is released.
Samsung is on its 23rd Galaxy and the NBA is advertising the new Google Pixel 7 during every game, so there are still many android users among the general population. Are those people tacky, or are they seeing with their third eye?
- Stephen Knox
Siskel & Ebert Region No. 1: Cats vs. Dogs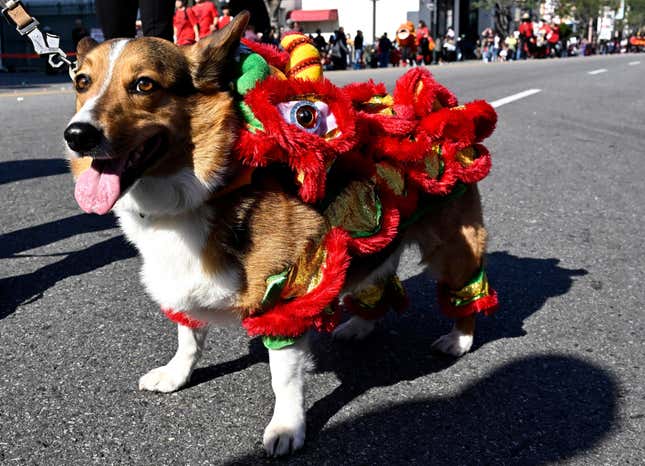 Let's be a little more creative than splitting this down the gender line. You know cat people, I know cat people, and there are certain people who are just cat people. But this isn't about which version of a crazy cat person or Best In Show dog obsessive is worse. It's about the animals themselves.
The nicest dogs are as great as the nicest cats, and ditto for the worst dogs and worst cats. I just think your average run-of-the-mill (not puppy mill, please, responsible practices for both species) dog is better than an average cat. The upside of felines is less maintenance. You don't have to walk them or make sure to let them out every so often. With dogs, you get to bring them outside and on camping trips and a lot of other places. (Probably too many, but again, let's focus on the animals, not the terrible owners.)
I don't know who prevails in cats versus dogs, but I do know who wins in journalists versus cats and/or dogs, so I am aware of just how pervasive this argument is.
- Sean Beckwith
Siskel & Ebert Region No. 2: Lionel Messi vs. Cristiano Ronaldo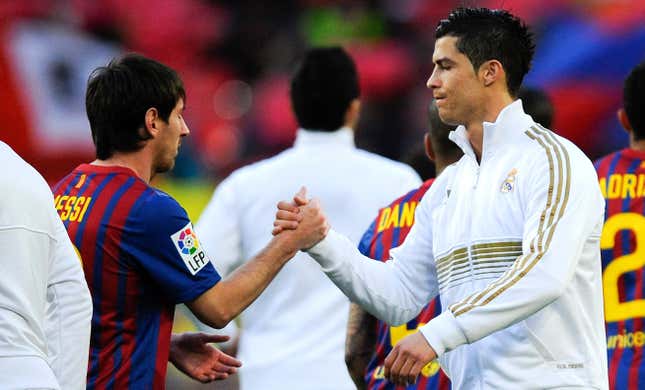 The people who think Cristiano Ronaldo is better than Lionel Messi eventually bring up Ronadlo's dating history as if that's supposed to sway an argument. Is it really about who he's fucked, or are you fucking him? No judgment. Just be open with yourself. Ronaldo is a genetic freak who was created to score goals and serve as a role model for how not to handle stardom.
Messi is an artist, a savant, a genius, but he's slight. And the argument folds in on itself from there. The internet has taken this debate to places no discussion should go, and it's beyond personal for a lot of people (mostly Real Madrid and Barcelona fans).
From a purely GOAT point of view, Messi vs. Ronaldo is the best-running GOAT debate we've ever had. The era of men's tennis that's winding down right now is close, but Ronaldo and Messi took turns winning accolades and trophies for basically two decades.
- Sean Beckwith
Pardon The Interruption Region No. 8: The Rock vs. Stone Cold Steve Austin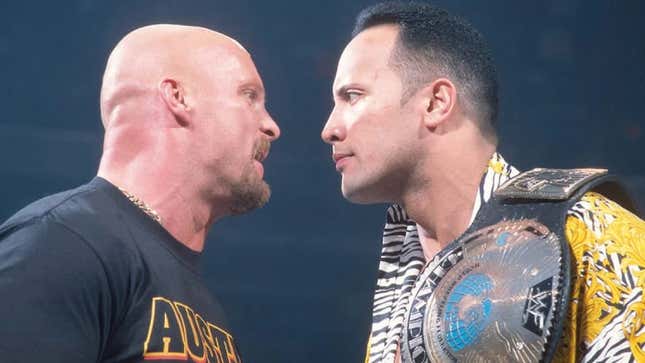 At the time, Stone Cold was the biggest wrestler ever, by far, at least in terms of his ability to draw money. He chugged beers, talked shit, and did it with as much charisma as anybody. That's why it was so alarming when The Rock showed up with just as much cachet, if not more. It was one of those feuds that made fans not want to pick a side.
Of course, we did, and if you chose The Rock, good for you. It goes without saying who won the post-wrestling career arc, though I feel like things could've gone differently for Austin without the injuries. I mean there's a chance this debate could still go to Stone Cold, but it's less dependent on his future actions and more about how many Black Adams the People's (but not Box Office) Champ has in him.
- Sean Beckwith
Pardon The Interruption Region No. 3: 72-win Chicago Bulls vs. 73-win Golden State Warriors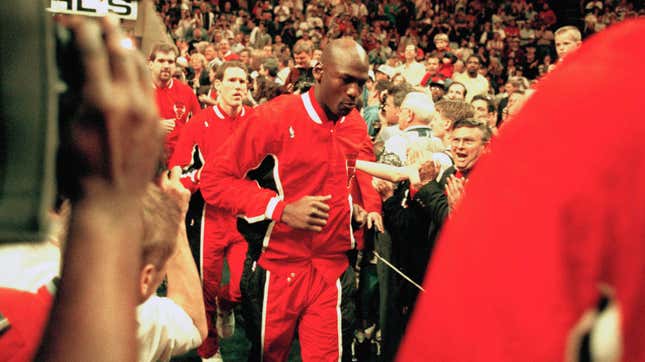 The 73-win Golden State Warriors are the model of modern-day basketball. Predicated on poetic off-ball movements by the Splash Brothers and Draymond Green at the nexus of his mental and physical peak, they remain the Platonic Ideal for modern basketball. The 72-win Chicago Bulls were the gold standard. Two decades earlier, the Chicago Bulls Triangle offense starring Michael Jordan and Scottie Pippen were the model of consistency. In a more physical, stagnant league, Jordan was as automatic from midrange as anyone has ever been. Each team's stans swear the other team couldn't hang in the other's NBA. They're probably both wrong though. The Phoenix Suns are proof that the Bulls could still flourish today behind hyper-efficient mid-range scorers while Golden State's analytically superior floor spacers would eat against defenses composed to battle in the trenches instead of around endless screens on the perimeter. These contrasting play styles are ripe for endless debate, which is why there have been so many through the years.
- D.J. Dunson
McLaughlin Group Region No. 1: Biggie vs. 2Pac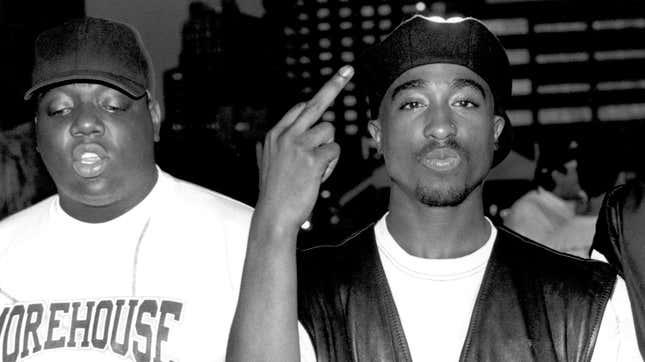 Yes, Tupac Shakur was more famous. Biggie was great playing himself on Martin, but Tupac was an actor capable of owning movies. He was bigger than simply a musician. Tupac was a star.
His personality was a force both for good and bad. He could make some truly profound statements about the state of the world, but he also went to jail for sexual assault and reveled in an out-of-control persona.
Biggie was about the music, and few have ever spit better bars into a microphone. We only got two solo Notorious B.I.G. albums. His debut — Ready to Die — was of the same quality as The Chronic and Illmatic. The next one — Life After Death — was a strong project but fell just a bit short. As a musician sometimes it's hard to get back to the hunger and raw storytelling of a debut album. Unfortunately, we never got to see him try again.
Two young people, gone too soon, who left indelible marks on American culture.
- Stephen Knox
McLaughlin Group Region No. 3: Kobe Bryant vs. Shaquille O'Neal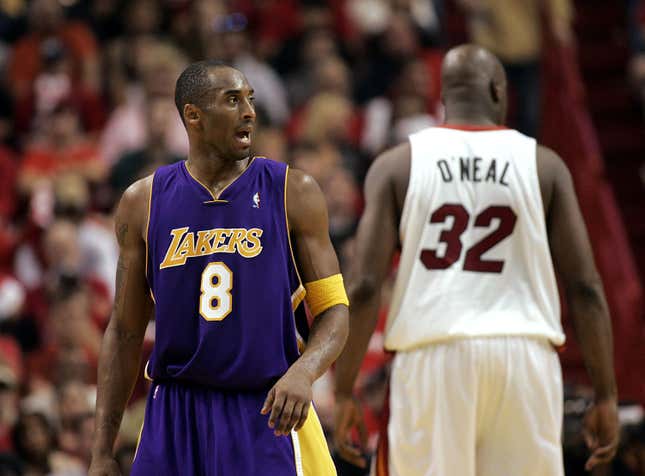 The greatest rivalry of the aughts. Forget Ja Rule and 50 Cent or the Indianapolis Colts and New England Patriots. After the turn of the century, everyone was tuned into The Real Housewives of Downtown LA.
A dynamic duo that has never been matched in the NBA. Two superstars in their MVP prime playing alongside each other, Kobe Bryant and Shaquille O'Neal. One had a Nintendo 64 game and the other advertised Nestle Crunch Bars and had a signature sneaker at Famous Footwear.
When playing together they were dominant, but to say their relationship had its "frosty" moments would be like saying February in Minnesota is brisk. Bryant didn't appreciate O'neal's offseason training and O'Neal did not appreciate any time that his name was in Bryant's mouth.
If the Portland Trail Blazers could have made just a couple of more shots in Game 7 of the 2000 Western Conference Finals, those two likely go down as the most disappointing duo in the history of the NBA. Instead, the Blazers were as accurate as Tim Tebow at practice and a dynasty was born.
The people of Los Angeles are firmly on Bryant's side and have been for a long time. For the rest of the county, this is certainly a "pick 'em situation.
- Stephen Knox