NFL reporter Bart Hubbuch was fired a few weeks ago by the New York Post for a tweet that compared Donald Trump's inauguration to Pearl Harbor and 9/11. He's now suing the Post, claiming that firing him for his tweeted political opinion violates New York labor law.
Here is the offending tweet:
Hubbuch claims that soon after posting the tweet, the Post's executive sports editor Chris Shaw called him to express his dissatisfaction and demanded that Hubbuch delete it and apologize or else he'd be fired. Hubbuch complied, but was still canned a week later.
The law in question prohibits firing an employee for the employee's "political activities outside of working hours, off of the employer's premises and without use of the employer's equipment or other property." Hubbuch alleges that his tweet meets all of those criteria, thus making the Post's actions illegal. He's suing for compensatory damages and to get his job back.

G/O Media may get a commission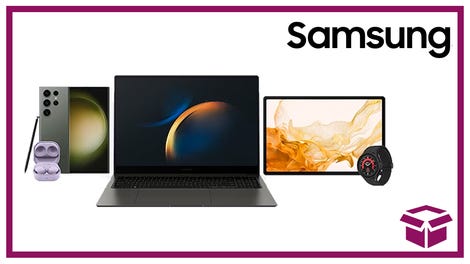 24 hour deals
Discover Samsung - Daily Deal
The suit itself isn't all that interesting, since, as a legal expert Vocativ spoke to to help ascertain the merits of Hubbuch's claim explained, the lawsuit isn't likely to be successful. (Drawing a distinction between his employment and his Twitter activities is very tenuous, Vocativ's law guy said, and generally speaking employers can fire at-will employees for nearly any reason they want.)
However, the complaint does point out the Post's hypocrisy on this matter. The paper regularly uses inflammatory rhetoric of a similar nature, and it is on record defending figures who've lost their jobs in almost these exact circumstances. From the suit:
Likewise, when ESPN fired baseball legend Curt Schilling and apparently removed him from a documentary for sending controversial tweets, the Post's Editorial Board wrote that it was "petty and childish" for ESPN to fire him, and that removing him from the documentary was "full[y] Stalinist," thus likening ESPN's conduct to that of history's second worst mass murderer.
Hubbuch also offers an interesting theory for why he believes he was fired over this particular tweet's message:
The decision to fire Plaintiff for his anti-Trump tweet can only rationally be explained as having been influenced by [New York Post owner Rupert] Murdoch's interest in pleasing Trump and not upsetting him, now that Trump has the power to either directly benefit or harm Murdoch and 21st Century Fox.
A not-so-nice reminder to be careful what you tweet, because people can see it.
[Vocativ]