Put the needle to the groove...
I listened to a lot of rap records starting in the late '80s throughout the '90s. I bought vinyl, collected mixtapes, and stayed up late to record mix shows on WNYU (89.1) and WKCR (89.9). I'd put aside enough material to make a half-dozen mixes, and so when Alan (a/k/a illchemist) approached me last December about doing another full-length mix project (our last one, Borough to Borough, was made in 2000), I had plenty of material to choose from.
We spent the next 5 months putting together Another Fine Mess which we now give to you to enjoy as spring as sprung:
My idea for this one was to re-create the feeling you get listening to late night radio show featuring beats, rhymes, and scratching, movie dialogue and comedy sound bites. At the start I had only a rough idea of how I wanted it to go: light and bouncy to start, boom bap head-bangers in the middle, segueing into an extended cool-out section to wind out.
The way Alan and I work is that I bring all the records and a whole bunch of scenes from movies and comedy albums. We start building one track at a time and then begin to stitch a few songs together and get an idea of blocks and what the overall form will be. There are at least 6 or 7 songs that we had in early versions of the mix along the way—songs that I was begging to find a place for like Primo's original version of "Memory Lane" or my friend Jared's remix of Freeway's "How We Do"—but had to be cut because they didn't fit. One of the many nice things about collaborating with Alan, is that we're cool with losing something if we agree that it is not working.
G/O Media may get a commission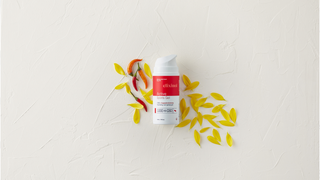 Alan's approach to adding samples to a mix is like returning a serve. He doesn't have anything particular in mind but picks up on whatever I send him and then goes from there.
"That way," he says, "the mix really becomes a dialogue instead of a debate. It really is like volleying back and forth, because you never quite know where it is going."
While I love lyrics and the flow and quality of different rappers' voices, Alan hears records more as collections of frequencies, and how they add up to make the right vibe. He concentrates on the sonic content than anything else" he says. "A mix can contain anything. Music is only part of the spectrum. The vibe is the overall directive, made out of everything put together: frequencies, rhythm, and cadence. The sound of a record speaks it's own language. Everybody knows what bass and treble are, and you know what happens when you turn one up. Get a good bassline, get a good drum part and it becomes its own mantra."
"Once you have a foundation," he continues, "adding bits of spoken word gives new context to the track as well as to the bits of dialogue you use. Making these bits fall in rhythm adds a weight to them, like a speech or a sermon, or a lyric."
The samples and dialogue we like never strays too far from a basic core of funky records, old movies, cartoons and funny, cool shit of any variety. Some of it is stuff that we've had stuck in our heads for decades. A sound bite might be an in-joke to us—all of our samples are autobiographical, really—but we think everyone will get it (and if they don't, whaddya gonna do?)
When we made Borough to Borough, I'd bring records and videotapes to Alan's house (we both lived in Brooklyn at the time). We'd digitize the material in real time and go from there. We spent about 120 hours working together on it. This time around, I thought we might be able to make a full-length mix album in half the time. Turns out we spent just as many hours on it. The difference is the ease of the workflow. If Alan thinks of an idea he doesn't have to get up, go hunt around for the record, find it, bring it back, put it on the turntable…by the time he's done all that the idea is gone.
Now, we had the luxury of having more time to think of it instead of laboring to do it. It's a different time warp. We had more time to live with it. We could have done it in a month but it wouldn't have been nearly as good. We needed to hear it repeatedly—me listening on my iPhone on my subway commute to work, and Alan, seemingly, just hears it in his head all the time, and is always thinking about what to add or subtract—before we could really fill in all the blanks.
The technology freed us up to ponder it. We were able to float for days at times and let things come us instead of fretting over it. And we didn't spent one minute together in the studio. We Skyped every week but mostly I'd send Alan an email with notes, he'd take a pass at it, put it in Dropbox. I'd listen, give more notes, and back and forth like that we'd go, volleying until we were satisfied.
Another Fine Mess Track Listing
(click here and scroll down for detailed liner notes)
Side One
Maracas Beach (1978)—Grover Washington Jr.
The Emcee (1998)—MC Lyte with Milk D
Illusions (1993?)—Cypress Hill (Q-Tip Mix)
Devotion '92—Charizma and Peanut Butter Wolf
Behind Bars (1992)—Slick Rick (Prince Paul Remix)
Skinz-Yabba Dabba Do (1992)—Pete Rock, C.L. Smooth, Chubb Rock
Moon River (1985)—Fletch, Nelson Riddle
Meat Grinder (2001)—MF Doom and Madlib
Time's Up (1994)—OC (Jared Boxx Mix)
Friend or Foe '98—Jay Z (produced by DJ Premier)
B Ball Interlude (1998)—The Beastie Boys
New York Love (1996)—Sun Dullah, Doo Wop (Stretch blend)
'95 Wake Up Freestyle—Tha Alkaholiks with Xzibit
Rework the Angles (1999)—Dialted Peoples, Defari
Fargo Silence (1996)—Steve Buscemi
Lemonade (1992)— Gangstarr and Madlib (Al and Ill Blend)
Side Two
Leflaur Leflah Eshkoshka (1996)—Heltah Skeltah
Day One (1997)—D.I.T.C.
Maracas Beach Reprise ('78)—Grover Washington Jr.
Can I Kick the Wild Side? (1989)—Lou Reed and A Tribe Called Quest
Soul Flower (We Got) (1993)—he Pharcyde and Quest (Gummy Soul Mix)
On Wid Da Show Skit (1996)—Kardinal Offishall
When it Pours it Rains (1999)—Diamond D
I am Me (1994)—Common
Eye Patch Skit (1993)—De La Soul
Open Your Mouth (1997)—Prince Paul
Haagen-Daz (1998)—The Blvd Connection with Tame One
Animal Crackers (1930)—Groucho and Chico Marx
Sunrays (2001)—Yesterdays' New Quintet/Madlib
Featuring:
Lauren Bacall & Humphrey Bogart: To Have And Have Not.
Myrna Loy & William Powell: The Thin Man.
Audio Two: "Top Billin'".
Carmen Miranda: "Mama Equiero".
The Dramatics: "Whatcha See Is Whatcha Get".
The Honeydrippers: "Impeach The President".
The Jacksons: "Blame It On The Boogie".
Public Enemy: "Bring The Noise".
Shirley Temple: "On The Good Ship Lollipop".
Shirley Temple: Poor Little Rich Girl.
Nina Simone: Mississippi Goddamn".
George Carlin: "Toledo Window Box".
Cheech & Chong: "Pedro's Request".
Chris Rock: "Women".
Bill Cosby: "Bill's Two Daughters".
(uncredited actor) & Woody Allen: Take The Money And Run.
Brother Jack McDuff: "Whap".
Nilsson: "Gotta Get Up".
Art Carney: The Honeymooners ("The Sleepwalker").
Billy Eckstine: "I Love The Rhythm In A Riff".
Jackson Beck: Take The Money And Run.
Allan Lane: Intro from Mr. Ed.
The Coasters: "Down Home Girl".
Madeline Kahn and Gene Wilder:Young Frankenstein.
The Coasters: "Little Egypt".
(uncredited voice) from The Flintstones ("Ten Little Flintstones").
U-Roy: "Wake The Town And Tell The People".
De La Soul: "De La Skit".
M. Emmett Walsh and Chevy Chase: Fletch.
Steve Martin: "Comedy Is Not Pretty".
Nelstone's Hawaiians: "Fatal Flower Garden".
Bill Cosby: "Sneakers".
Harold Peary from Arch Oboler's "The Laughing Man".
Mel Blanc: Dialogue from "Chow Hound".
Rainn Wilson: The Office ("Money").
Gene Hackman: Mississippi Burning.
Marty Feldman: Young Frankenstein.
Kevin Hart, Romany Malco and Steve Carrell:The 40 Year Old Virgin.
Hugo Montenegro: Theme from The Good, The Bad & The Ugly.
"Dr. Jerry" Carroll: TV commercial for "Crazy Eddie".
J. Bird: "Rockaparty".
Lee Dorsey: "Get Out Of My Life Woman".
Redman: "Smoke Budda".
The Drifters: "Such A Night".
Red Prysock: "Happy Feet".
Nat "King" Cole Trio: "(Get Your Kicks) On Route 66".
Edgar Hayes: "In The Mood".
Yes: "Long Distance Runaround".
Steve Buscemi: Fargo.
Girls Of The Golden West: "Will There Be Any Yodelin' In Heaven"
Laurel & Hardy: Busy Bodies.
Mel Blanc - Dialogue from "8 Ball Bunny".
Margot Robbie and Leonardo DiCaprio: The Wolf Of Wall Street.
Madeline Kahn: Blazing Saddles.
Frank Gallop: "The Ballad Of Irving".
Catherine Scorsese: Italian American.
Lily Tomlin - "This Is A Recording".
Jack Nicholson and Anjelica Huston: Prizzi's Honor.
Cary Grant and Mae West: I'm No Angel.
Jackie Gleason: The Honeymooners ("The Safety Award")
Richard Pryor: "Have Your Ass Home By 11".
Audience response from Lenny Bruce's "How To Relax Your Colored Friends At Parties".
Lord Buckley: "The Hip Gahn".
Lonnie Smith: "Spinning Wheel".
LaWanda Page: "Husbands And Whores".
The Treniers w/ Willie Mays: "Say Hey (The Willie Mays Song)".
Jackie Robinson: "On The Eve Of The 1949 World Series".
Babe Ruth: Fancy Curves.
Richard Pryor: "Eulogy".
A Tribe Called Quest: "Pubic Enemy".
Five Stairsteps: "Don't Change Your Love".
Sun Ra - "Outer Spaceways Incorporated".
Sugar Hill Gang - "Rapper's Delight".
Quincy Jones and Bill Cosby: "Hikky Burr" (studio version).
Bill Cosby: "Luv Is".
LL Cool J: "Around The Way Girl".
Gerry Bednob - monologue from The 40 Year Old Virgin.
Shelley Winters and James Mason: Lolita.
(uncredited voice) from Albert Brooks: "Phone Calls From Americans".
Sue Lyon: Lolita.
Betty Wright: "I'm Gettin' Tired, Baby".
Boogie Down Productions – "Build And Destroy".
Roberta Leighton & Bill Murray: Stripes.
De La Soul: "Eye Patch".
Dom DeLuise, Ron Carey and Richard Karron: Fatso.
Dan Castellenetta: The Simpsons ("The Principal And The Pauper").
Myrna Loy from Another Thin Man.
Del Close: "The Do-It-Yourself Psychoanalysis Kit".
Philip Seymour Hoffman and Patrick Fugit: Almost Famous.
Jeff Bridges: The Big Lebowski.
Robert DeNiro, Charles Grodin and Joe Pantoliano: Midnight Run.
Albert Brooks from A Star is Bought.
Groucho Marx: "Hooray For Captain Spaulding".
Chico Marx and Groucho Marx - "I'm Daffy Over You" from Animal Crackers.
Catherine Scorsese: The King Of Comedy.
Marilyn Monroe and Tom Ewell: The Seven Year Itch.
Henry Winkler: Happy Days ("Mork Returns").
Barbara Stanwyck and Henry Fonda: The Lady Eve.
Walter Matthau: Dialogue from Documentary on Billy Wilder.
Lily Tomlin and Steve Martin: All Of Me.
Humphrey Bogart and Lauren Bacall: To Have and Have Not.
Myrna Loy and William Powell: The Thin Man.
Notorious B.I.G: "It Was All A Dream".
Marvin Hatley: "Dance Of The Cuckoos".