By now we all know the story of Nick U'Ren, the Warriors lackey who, during last year's Finals, famously suggested to the team's coaching staff that they start Andre Iguodala for the first time all season. It was a feel-good anecdote to take away from a Finals that at times bordered on nihilistic—a perfect bow on top of a magical, fairytale season.
But perhaps more importantly, the story of U'Ren's helped foster the idea that the Warriors as a franchise were just different from the rest of the NBA. This thesis would later be spelled out by team co-owner Joe Lacob in a New York Times Magazine cover story in which he said his organization was "light-years ahead" of the rest of the league.
Steve Kerr was probably just being a good boss when he dropped U'Ren's name in a press conference after Golden State flipped the series with a win in Game 4, but the residual effect of the U'Ren story becoming public was a deepening of the franchise's self-mythology: Not only are the Warriors' owner, general manager, coach, and players smarter than yours, but their ballboy is, too. And like every great Silicon Valley companies, the franchise is a meritocracy, where the best ideas float to the top, no matter where they originated.
It didn't really matter that what U'Ren proposed was far from radical. As he explained to Tim Kawakami recently, the Warriors had used their now-vaunted Death Lineup during the 2014-2015 regular season, and had observed its prowess. U'Ren merely suggested that they begin the game with it. Anyway, it might not have mattered had Draymond Green and Stephen Curry not unclenched their sphincters, or had David Lee not risen from the crypt, or had Andre Igoudala not made a long succession of jumpers he often misses, or had LeBron James—many months before the creation of the Mr. Krabs meme—not suddenly found himself throwing court-warping passes to James Jones and Mike Miller.
Rarely does one key unlock a championship. The Warriors know this, I'm sure, but it was a cute story. Then, this season, the Death Lineup started ravaging the league, turning the Warriors into a traveling circus poised to break an unbreakable record and, well, you can probably understand why they started getting high on their own supply.
G/O Media may get a commission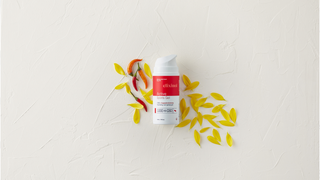 This brings us, unexpectedly, to James Michael McAdoo. McAdoo was a five-star recruit out of high school with impeccable genes. He chose to attend UNC, where he was kind of a bust. He went undrafted, but the Warriors liked him just enough to shuttle him between their D-League team in Santa Cruz and the end of the bench in Oakland. He picked up some garbage time scraps, averaging six-and-a-half minutes played across 41 games, shooting roughly twice per game. He was about as important to the Warriors' historic season as the hot dog vendor.
And then, all of a sudden, after being left inactive for much of the playoffs, McAdoo was jogging onto the floor in this year's thrillingly well-played Game 4, with the Warriors only needing to choke out the Cavs before inevitably clinching their second straight championship at home in a game that would be a mere coronation for a budding dynasty that could go down as one of the NBA's greatest. McAdoo made a few good plays, scoring at the rim once and dishing to Shaun Livingston for a layup. Curry, Klay Thompson, and Harrison Barnes rained down threes, Iguodala played cephalopodic defense, and that was that.
But what McAdoo did on the court was less important than the fact that Kerr unsheathed him in the first place—a magician unveiling his boldest trick yet. You could feel the reverence for the Warriors' sorcery when, through some sort of clerical error or trickery, McAdoo was initially announced as the replacement for the suspended Green in the Game 5 starting lineup. The Warriors were set to make the Cavs disappear on live TV once again, and this time the degree of difficulty was going to blow your mind.
Alas, you know what happened. With Draymond watching the game from next door, Iguodala took his place in the starting lineup, and the Warriors got carved up by LeBron James and Kyrie Irving, both of whom had unusually hot jumpers but also encountered little resistance at the basket. McAdoo played eight minutes, picking up two rebounds and three fouls. He didn't shoot once. He was what we thought he was: an athletic but green big man who can shuffle his feet but who can't really shoot or score or protect the rim. In his eight minutes on the court, the Warriors were outscored by 10 points.
It's fine for James Michael McAdoo to be useless. He's 23 and has barely played in the NBA. But that he carried the implication of being this year's sequel to last year's checkmate—​for even just a moment—means that we, just like Joe Lacob himself, have the Warriors fucked up. They are not wizards. They cannot see into the future. They are ​reaching desperately​ to plug leaks, like every team must in the playoffs. They do have a bunch of incredible basketball players, but James Michael McAdoo isn't one of them. He isn't saving anyone from anything.