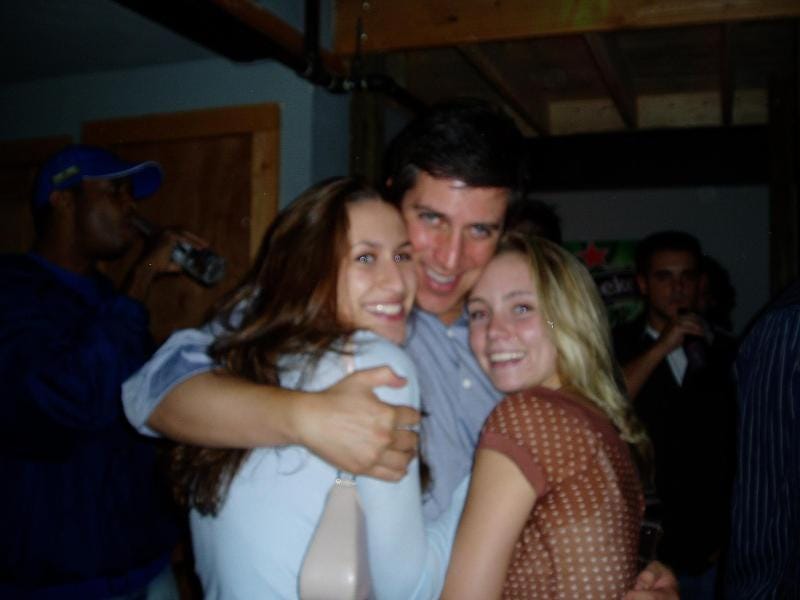 (And...it's back! Kind of.)
Ahem. ESPN's NHL guru and Sports Center personality Steve Levy is blossoming into quite the poon-pouncing raconteur over at the WWL. Busted Coverage has uncovered some numerous (old) pics of Levy employing his patented rough cuddle-technique for the cameras, showing off his white-stripped smile and his formidable lady-snagging wingspan.
Levy, who once dated former NESN sports collie, Hazel Mae, is nicknamed "Mr. Overtime" according to his Wikipedia entry. This nickname originated from his frequency in broadcasting triple overtime hockey games, but I think it dovetails nicely with this post as well, no?
ESPN's Steve Levy An Implant Bikini Cougar Magnet [Busted Coverage]