Earlier this week, Andrew Wiggins of the Minnesota Timberwolves filed paperwork to sever his relationship with agent Bill Duffy and BDA Sports. This is notable, in part, because Duffy had just wrapped up negotiations on a max extension for Wiggins to stay in Minnesota, reportedly a five-year, $148 million contract. That contract remains unsigned.
This sequence is unusual, and doesn't make a ton of business sense for Wiggins—the NBA Players Association reportedly has guidelines that protect agents in this circumstance, so that they still receive commission on contracts they negotiate, even if they're signed after the agent is fired. Presumably Wiggins could fight this, but the fact that he hasn't signed the extension yet perhaps indicates he's not real wild with the contract itself. Of course, there's another offer out there waiting for Wiggins, should he make it to free agency at the end of this season: the qualifying offer, a rookie-scale one-year deal the offering of which gives the Timberwolves right of first refusal on any free agent contract signed by Wiggins. In all likelihood, Wiggins will spend the next half-decade of his career in Minnesota. He almost has no choice.
In the buildup to the extension offer, Timberwolves owner Glen Taylor took the odd step of going to the media to discuss his willingness to pay Wiggins a maximum contract, and the expectations he'd attach to such an offer. Per NBA.com:
"To me, by making this offer, I'm speculating that his contribution to the team will be more in the future," Taylor told The Associated Press. "We've got to be better. He can't be paid just for what he's doing today. He's got to be better.

"So when you're talking about negotiations on his part, I'm already extending to him that I'm willing to meet the max. But there are some things that I need out of him, and that is the commitment to be a better player than you are today."
Along with demanding more of Wiggins—who led the NBA in minutes played last season—a condition of Taylor offering Wiggins this extension is a one-on-one meeting wherein Wiggins would, among other things, commit to spending some of his summer offseason working out in Minnesota:
"I just think it's important," Taylor said. "If a guy is a real star and he really cares about it, which I think he does, I think it's a commitment. I'm not sure that he wouldn't do it anyway. But I think that's part of the negotiations."

"I think it's important. I don't know what else you can do but look at the person face-to-face and trust that he will follow through," Taylor said. "He seems like a very good person. He seems to have the ability and so the only thing it would be is for some reason he didn't work hard enough to obtain the skill sets. That's what you're asking him to commit to."
G/O Media may get a commission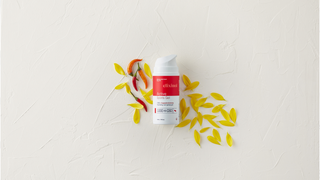 I want to say something, here. Glen Taylor is being a dick. His Minnesota Timberwolves, as an organization, fucking stink. They haven't made the playoffs in 13 years. Even back when they were making the playoffs, anchored by Kevin Garnett, they were a shitty, disorganized mess, saddling their foundational star with lousy, overpaid running mates, squandering his prime years, and ultimately putting themselves in position where, in order to right the ship, they had to send him to the Celtics in exchange for building blocks. They got worked in that trade, and turned the spoils into, roughly, jack shit. They've produced a record better than .500 exactly zero times since Garnett left, and they've had more seasons with fewer than 18 wins (three) than with 34 or more wins (one). They are fucking trash. I would call them the Washington Wizards of the West, except that would be a fucking insult to the Washington Wizards.

And Glen Taylor's history as an owner isn't exactly all that proud. Before Donald Sterling was banned from the NBA for being a racist dickweed, Taylor was the first owner in NBA history to be banned, when, in 2000, he and then-general manager Kevin McHale made a deal with Joe Smith to circumvent the salary cap by making an off-the-books promise to reward Smith for taking three years worth of below-market deals with a future multimillion-dollar contract. This ultimately cost the Timberwolves three consecutive first round draft picks, and screwed Smith out of the reported $86 million contract he'd been promised. The idea of Glen Taylor now puffing up his chest to demand non-contract commitments from one of his team's best players is, well, it's hard to accept. Taylor can't even get a damn Kevin Garnett jersey retirement arranged without fucking shit up. The guy's a maroon.
Jon Krawczynski of the Associated Press went on Nate Duncan's Dunc'd On podcast this week and described Kyrie Irving including the Timberwolves on his list of desirable trade destinations as a "feather in the cap" of the Timberwolves organization, part of the same upswing in fortunes that brought in Tom Thibodeau last offseason and Jimmy Butler in this one, to go with a young core of Wiggins and Karl-Anthony Towns. The idea, here, is that Kyrie only named four teams, making the designation a fairly prestigious one, and one that must indicate that the Wolves are rocketing up the ladder of stable, well-run, promising organizations with bright futures.
I am going to say another thing, here. This is ridiculous! Irving's list of desired destinations also included the New York Knicks. Can I remind you that Irving's list does not include the Eastern Conference representative in the last three NBA Finals, a team that also happens to include the very best player of at least the last 15 years? Can I remind you that Irving's list came about as he was asking his way off that team? That's not much of a feather in your cap! We are right there with the Knicks as a favorite team of a guy who hates having an easy job playing alongside Superman on the best team in a cake-walk of a conference.
I have yet more to say. The Tom Thibodeau hire is not all it's cracked up to be! Thibodeau is, for sure, a very good NBA coach. He is also a coach who tends to grind his best players down to nubs—Luol Deng and Joakim Noah are both just 32 years old, in case you were confused by their ancient, desiccated bodies—by playing them insane nightly minutes loads. Andrew Wiggins and Karl-Anthony Towns played the most and second-most minutes in the NBA last season, for a 31-win team. Minnesota's most-used lineup (Ricky Rubio, Wiggins, Zach LaVine, Gorgui Dieng, Towns) played the second-most minutes of all lineups used last season, despite playing fewer games together than any starting lineup in the NBA's top 10. Thibodeau is a good basketball coach, but he is also the poster-case for coaches who absolutely need a strong basketball executive working over them, who can counterbalance exactly this sort of win-today-at-all-costs myopia.
So who did the Timberwolves hire as President of Basketball Operations? Why, Tom Thibodeau, of course! Great! I'm sure he'll do a wonderful job of keeping coach Thibodeau from turning Towns and Wiggins into grinding, weathered, hobbling mummies by their 28th birthdays.
And the Jimmy Butler trade, too, is less impressive once you remove it from the lopsidedness of the deal. Butler's skills and preferred playing style overlap enormously with what Wiggins does—they're both ball-dominant wings, neither is a very good spot-up shooter, neither is an especially sharp passer, and both of them need space and time to generate their preferred shots. And so it is doubly troubling that they targeted Jeff Teague as their next point guard—he, too, is a ball-dominant guard who does his best work when he can attack off the dribble against a spread-out defense. And it is even more upsetting that the Timberwolves went out and targeted Taj friggin' Gibson, a Thibodeau favorite but absolutely nobody's idea of a floor-spacer, to shore up their interior rotation.
The Timberwolves are gonna win some games this season, but it's not gonna be because they suddenly figured out how to function like a smart basketball operation. Hell no. They gave Gibson $28 million in an offseason in which Patrick Patterson, a vastly better (and younger) option at the same position given the shape of the roster, signed a three-year, $16.4 million contract in Oklahoma City. They owe Dieng, an underwhelming role player, an incredible $64 million over the next four seasons. Their roster is practically constructed to restrict and choke off the potential of its best players. When they win games, it is going to be by brute, ugly force. Karl-Anthony Towns is, right now, their best spot-up shooter. If you were waiting to watch the uber-talented big man get turned into Steve Novak, you may get your wish.
The Timberwolves were reportedly unwilling to include Wiggins in any trade talks for Kyrie Irving, but that is the unspoken leverage that allowed Glen Taylor to publicly act as though there were conditions to his offering a max extension or max contract to Wiggins ahead of him hitting free-agency. Irving made his trade request on July 24; Taylor reportedly described Wiggins as "untouchable" on July 27; then Taylor talked all that shit about his conditions on August 7. Taylor's big talk is his way of saying that offering Wiggins a max contract isn't their only good option; if he's unwilling to meet the owner's conditions, they can always pivot to Plan B.
As an NBA fan, and a person who thinks sports owners are massively full of shit, and a person who thinks the bozo owner of one of the NBA's very shittiest organizations is especially full of shit, the very best next thing that could happen would be Wiggins declining the existing extension offer, making it to restricted free agency without groveling to Taylor in that disgusting meeting, and shopping his services around. He would certainly, certainly receive a max contract offer—he's 22 years old, he just averaged 23.6 points per game on decent efficiency, and friggin' Otto Porter got a max contract offer in restricted free agency this offseason. Doing this would make Glen Taylor suffer the humiliation of putting his money where his mouth is. Won't give me a max extension without me kissing the ring, huh? Wiggins should make Glen Taylor come to his home and commit to not running a half-assed, disorganized, amateurish basketball operation, before he commits to dedicating his early prime years to helping keep Taylor's slipshod operation relevant. If there's one of those two who has something to prove in this negotiation, it sure as hell isn't Wiggins.