When Furious 7 came out last week, it was heralded by many as the kickoff to the 2015 Summer Movie Season, which was strange, considering it's still April. (And just barely April.) By that rationale, it's also the start of Oscar Season, or the 2017 Fall Movie Season, or the 2019 Dawn of Human Awakening Season.
That said: You can draw a straight line from Furious 7 to the upcoming onslaught of summer movies: It'll be here, and over with, before you know it. Thus, our Grierson & Leitch week-by-week guide to what's coming, taking you from this weekend to Labor Day. Now, all schedules this far out are subject to change, but this is pretty close to how it will go down. Get ready for lots of superhero flicks, lots of kid flicks, and, yes, Ted 2.
APRIL 10
It has been six months since the most recent Nicholas Sparks adaptation, The Best of Me, which made less money than any previous film based on one of his books. The latest Sparks opus—the 10th in the last 16 years—is The Longest Ride, a predictably goopy romance that switches between two timelines: post-WWII and the present day. You probably haven't heard of star Britt Robertson, but you will soon: She's the lead in Tomorrowland. This is one weekend when the art-house fare looks far more interesting: You've got the acclaimed sci-fi thriller Ex Machina with Oscar Isaac, the fascinating French drama Clouds of Sils Maria with Juliette Binoche and Kristen Stewart, and the Ryan Gosling-directed whatsit Lost River, which got booed at Cannes last year. (Hey, The Tree of Life did, too.) [Tim Grierson]
APRIL 17
All told, Furious 7's dominance has effectively cleared the field for the rest of the month: Everyone's so scared of it that no one wants to put anything up against it. There are some mousy little challengers this week, though, the most appealing being Child 44, the adaptation of the British thriller novel about a Stalin-era Soviet agent (Tom Hardy) investigating a serial killer. The cast is packed with protein goodness, from Gary Oldman to Jason Clarke to Noomi Rapace to Paddy Considine; it's some grimy counterprogramming to the slickness of Vin Diesel's head. The rest is genre: For kids, it's Monkey Kingdom (a nature doc narrated by Tina Fey); Unfriended (a horror film about Facebook, apparently); and, inevitably, Paul Blart: Mall Cop 2, a gritty, dark psychosexual drama about the relationship between a man and his Segway. [Will Leitch]
G/O Media may get a commission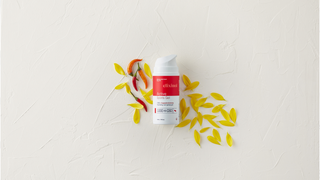 APRIL 24
Doesn't The Age of Adaline feel like it should be based on some treacly New York Times bestseller you never bothered reading? This romantic fantasy-drama stars Blake Lively as a woman who stopped aging at 29, but the film's most interesting hook is that it's directed by Lee Toland Krieger, who also directed the modest charmer Celeste and Jesse Forever. Adult Beginners, about a failed entrepreneur who reconnects with his family, features people you like (Nick Kroll, Rose Byrne, Bobby Cannavale) in what appears to be an enjoyable comedy with a you-can't-go-home-again premise you've seen a billion times before. Oh, and did you know Russell Crowe has a new movie? Australia's biggest box-office hit in 2014, The Water Diviner is Crowe's directorial debut, playing a dad in search of his missing sons after the Battle of Gallipoli. [Grierson]
MAY 1
This is the weekend that really kicks things off, summer-wise: It's Avengers: Age of Ultron time. In case you've forgotten, the first film is the third-highest-grossing film of all time and definitively insured that half of all movies released in the next 15 years will be about superheroes. Fortunately, The Avengers had the side benefit of being legitimately great, and Joss Whedon—the primary reason it was great—is back for this installment (his final one). The Marvel universe has gone in all sorts of strange, intriguing directions, but this is still the flagship, once again tasked with being all things to all people. Can Whedon keep the original's light, gleeful tone while still bringing the appropriate third-biggest-movie-of-all-time thrills? There's only a billion dollars on the line. [Leitch]
MAY 8
Reese Witherspoon and Sofía Vergara team up for Hot Pursuit, a Midnight Run-esque action-comedy that's directed by Anne Fletcher, the woman responsible for The Proposal. I like this movie's stars; I don't like this movie's trailer. On the indie side, Arnold Schwarzenegger makes a rare trip to the art house with Maggie, in which he plays a dad who must care for his daughter (Abigail Breslin) after she becomes a zombie. That could be the setup for a dark comedy, but Maggie is a drama, which will soon be premiering at the Tribeca Film Festival. And keep an eye out for The D Train, a very likeable comedy starring Jack Black as a loser trying to recruit his high school's coolest classmate (a perfectly conceited James Marsden) to come home for their reunion. There's a fun twist I won't reveal that makes this more than just your typical reunions-suck indie comedy. [Grierson]
MAY 15
Since its trailer was unveiled at Comic-Con last summer, Mad Max: Fury Road has been the Big-Ass Summer Movie That's Almost Too Damned Cool to Even Be Considered a Summer Movie. Every subsequent trailer further verifies the suspicion that they just gave original series writer-director George Miller a blank check to just go as batshit as he so desired: The movie has been described by those who have seen it as "a crazy two-hour chase scene," and that will be just fine. (As long as no one ever says the name "Mel Gibson.") That said, as excited as all the fanboys are for this, there are just as many people, or even more, who will wait in line to see Pitch Perfect 2, the sequel to that ideal little charmer of a musical comedy that hopefully won't be overwhelmed in the transfer to franchisedom. Hailee Steinfeld has been added to the cast, and Elizabeth Banks (who produced the first film) will be directing. If the movie has half the good cheer and warm spirit as the first one, you'll want to see it four times. [Leitch]
MAY 22
The summer's big horror entry is the remake of Poltergeist, which has a more prestigious cast (Sam Rockwell, Rosemarie DeWitt) than the 1982 original. But will it be better? My big question mark is director Gil Kenan, who's not exactly known for top-flight horror films. (Sure, nine years ago he directed Monster House, but that kids' movie wasn't exactly terrifying.) I'm pretty sure that one's going to take a backseat this weekend to Tomorrowland, one of the summer's few blockbusters that isn't a sequel, reboot, or adaptation. (OK, fine, it's based on the Disneyworld entity. But still.) The trailer is promising, George Clooney remains enormously appealing, and after Mission: Impossible – Ghost Protocol, I have no more worries about Ratatouille director Brad Bird making the transition from animated to live-action films. [Grierson]
MAY 29
Listen, if you want to indulge Cameron Crowe's attempts to overcome his 15-year slump— seriously, Almost Famous is the last halfway decent movie he has made, and it's almost old enough to drive—you can give Aloha a chance; if Crowe can't make a likable movie with Bradley Cooper, Emma Stone, and Bill Murray, it's time to take away his DGA card. But for my money, I'll watch the Rock beat the shit out of an earthquake in San Andreas. [Leitch]
JUNE 5
Yes, you could see Insidious Chapter 3 or Entourage. (That latter movie seems to exist mostly to troll the show's many hate-watchers.) But this weekend is all about Spy, the really funny Melissa McCarthy movie in which she plays a CIA desk jockey who has to go into the field to avenge the death of her dashing partner (Jude Law). Directed by Paul Feig, this isn't another "Watch Melissa McCarthy play a vulgar loudmouth who falls down a lot and breaks stuff" comedy, and thank god: For those who have loved her versatility and charm on Saturday Night Live, here she finally gets a chance to show that side in a mainstream movie. But the art house has some promising offerings, too: The deadpan funny-terrifying A Pigeon Sat on a Branch Reflecting on Existence won the top prize at last year's Venice Film Festival (beating out Birdman), and the much-buzzed-about Love & Mercy features Paul Dano and John Cusack both playing Beach Boys leader Brian Wilson at different times in his troubled career. [Grierson]
JUNE 12
Sundance hit Me and Earl and the Dying Girl—which some loved, and some found cloying—gets a summer release, so congratulations, you made it, kids, except … it's going up against Jurassic World, the sequel-reboot that's the first of the series in 14 years. Is it okay to admit I'm a little worried about this one? I didn't quite see what all the fuss was about with Safety Not Guaranteed—the lone movie from Steven Spielberg's hand-picked director, Colin Trevorrow—and the script, somewhat famously, has been futzed with and tweaked by dozens of writers for more than a decade. Mostly, though, I'm worried how they're using Chris Pratt. I'm as excited to see Burt Macklin, Movie Star as anyone, but the trailer as an oddly serious, stoic Pratt that, frankly, seems at times to be a little bit of a parody. We all want this to work, but I have concerns. [Leitch]
JUNE 19
Not having been a fan of Pixar's recent movies, I'm really pulling for Inside Out, which follows five emotions who battle it out for control over the soul of a young girl. The voice cast includes Amy Poehler, Bill Hader, and Mindy Kaling, and it's a clever premise, but I confess to being a little scared of another letdown from the once-great animation studio. Even if Inside Out stumbles, we'll still have Dope, one of the big hits at this year's Sundance. This rambunctious, often exhilarating comedy-drama-thriller chronicles the odyssey of an old-school hip-hop nerd (newcomer Shameik Moore) as he and his friends get mixed up in a Los Angeles drug deal gone wrong. And I can't say enough good things about The Tribe, the intense, brilliant Ukrainian drama-thriller about a school for the deaf wherein terrible things are going on among the students. The Tribe is a provocative silent movie that doesn't included subtitles, but, amazingly, you won't have any trouble understanding what's happening. A sensation at Cannes last year, it's an incredible achievement. [Grierson]
JUNE 26
Max is a movie about a very good dog. But we're not going to talk about that right now. No, we're going to talk about Ted 2. Now, my feelings on the first film, and Seth MacFarlane in general, are well-documented. This one is already an upgrade on the wretched A Million Ways to Die in the West in that it doesn't star MacFarlane himself, and I'll confess to have gotten one legitimately solid laugh from the trailer. (The "hashtag grr mondays" line.) It's a little bewildering that this appears to be mostly set in a courtroom—the premise is that Ted is trying to prove himself a legal human in order to have a baby—and I swear, I can't watch Mark Wahlberg high-five that goddamned bear again, and good lord what is Morgan Freeman doing in this, and god the Samuel L. Jackson joke and …. all right MacFarlane, christ, let's just step in the ring again already. [Leitch]
JULY 1/JULY 4 WEEKEND
Take your pick of sequels. On one side, you've got Magic Mike XXL, as Mike (Channing Tatum) and his pals go on a new stripping adventure. The 2012 original was an unexpected treat, so returning to this well seems like tempting fate, especially without director Steven Soderbergh and star Matthew McConaughey. The other option is equally dicey. Listen, I love the old Terminator movies, too—I even liked Terminator Salvation—but even I feel fatigued by the idea of Terminator: Genisys. How many times can we be frightened by the notion of Skynet laying waste to humanity? [Grierson]
JULY 10
Did you know there's a documentary coming out on Dirk Nowitzki? There is! Dirk Nowitzki: The Perfect Shot. Another cheapo horror movie—there's one a fortnight anymore—is also on deck in the form of Gallows, and they sneaked in another Despicable Me sequel in Minions. (This one's cheaper because they don't have to pay Steve Carell; Jon Hamm voices the bad guy, which shouldn't be hard, considering he's a Cardinals fan.) [Leitch]
JULY 17
I feel like I should be more excited about Ant-Man than I am. In theory, Paul Rudd in a superhero movie sounds fun. But between the directorial musical chairs—Edgar Wright left the project, replaced by Peyton Reed—and the talks of massive rewrites, this could be the first Marvel film that crashes and burns. The weekend's better comedic bet seems to be Trainwreck, which got great reviews out of South by Southwest. Written by and starring Amy Schumer, the movie concerns a young woman whose romantic life is a mess; directed by Judd Apatow, it seems poised to be one of our best young comedian's coronation as a movie star. On the other side of the spectrum, there's also The Look of Silence, the intimate, quietly devastating documentary from Joshua Oppenheimer that's a companion piece to his more outlandish, upsetting, Oscar-nominated The Act of Killing. I like the new film better. Also: Woody Allen's new film, Irrational Man, with Joaquin Phoenix and Emma Stone, hits Upper West Side screens and maybe a few others. (Grierson)
JULY 24

Four intriguing releases this week, all different, and all promising in their own way. First is Southpaw, the boxing drama that Jake Gyllenhaal got all absurdly pumped up for. We have a Peter Pan origin story in Pan, though it's hard not to be a little concerned for how weird Hugh Jackman looks in it as Blackbeard. Paper Towns is the next John Green adaptation; anymore, that's a genre to itself. The strange thing is that the most appealing option this weekend is probably the one starring Adam Sandler: It's Pixels, a feature-length version (by the same director) of a short film in which icons from '80s video games (Pac-Man, Donkey Kong) attack major American cities. With Sandler as our best defense, who can blame them? [Leitch]
JULY 31
Outside of the Fast and Furious cabal, the Mission: Impossible franchise seems to be the only that's getting more massive as it goes along. Ghost Protocol was the best entry yet, and now comes Mission: Impossible – Rogue Nation, wherein Tom Cruise must once again hang onto things for dear life. (Fingers crossed that director Christopher McQuarrie can successfully take the reins from Brad Bird.) I don't know if the world needs a Vacation reboot, but I do think political junkies should seek out Best of Enemies, a documentary about the epic 1968 debates between Gore Vidal and William F. Buckley Jr. Grierson]
AUGUST 7
Ricki and the Flash will net Meryl Streep her obligatory Oscar nomination this year. Masterminds is a star-studded comedy—Zach Galifianakis, Kristen Wiig, Owen Wilson—whose trailer looks obnoxious and too quirky by half. That's all right, though, because the big show this weekend is the Fantastic Four reboot, which is encouraging partly because of its cast (Miles Teller, Michael B. Jordan, Kate Mara, and Jamie Bell), but mostly because of its director, Josh Trank, who did the terrific and original Chronicle. Also a fun subplot: It features co-star Chet Hanks, also known as the badass rapper Chet Haze.
So that'll be fun. (Leitch)
AUGUST 14
I wish the big-screen remake of https://www.youtube.com/watch?v=mLJXCI…The Man From U.N.C.L.E. still starred George Clooney and was directed by Steven Soderbergh, as had been planned a few years ago. But Henry Cavill and Armie Hammer could be a fun duo, and director Guy Ritchie makes things move around and blow up decently enough. (He's basically the more tolerable McG.) But the weekend's real curiosity—and one of the summer's most intriguing unknowns—is Straight Outta Compton, about the formation of N.W.A. in the late 1980s. Mid-August is such a weird time on the release calendar: Sometimes it's where studios dump their unloved properties, and other times it's where the real wild cards thrive. (Guardians of the Galaxy opened in August last year.) I have no idea what to expect from Straight Outta Compton, which is why I'm so interested. [Grierson]
AUGUST 21
We're in the dregs of August now: Football's just a couple of weeks away. If you liked Sinister—or even remember Sinister—then rush out to see Sinister 2. Sam Claflin and Emilia Clarke star in the adaptation of well-regarded novel Me Before You. And if you're really desperate for one last driblet of summer action, there's Criminal, with Kevin Costner, Tommy Lee Jones, and Gary Oldman all indulging Ryan Reynolds' continued dreams of becoming a movie star. [Leitch]
AUGUST 28
Good news, everyone: They're rebooting Hitman! Hitman: Agent 47 will answer all the unresolved questions you had after seeing the 2007 film, like "How did Timothy Olyphant get himself mixed up in this?" Rupert Friend is your new Hitman, which will be important in 10 years when it comes up during bar trivia night. As for Regression, this thriller has Emma Watson and Ethan Hawke, and was directed by Alejandro Amenábar (The Others), but that release date suggests zero faith on the part of the Weinstein Company. [Grierson]
SEPTEMBER 4
Congrats: You made it to Labor Day! Your rewards are Western thriller Janie Got a Gun (with Natalie Portman shooting 'em up); another Transporter movie in The Transporter Refueled (which doesn't have Jason Statham, so screw it); and Kitchen Sink, yet another zombie comedy. You really should be watching college football by this point, though. [Leitch]
---
Grierson & Leitch is a regular column about the movies. Follow us on Twitter, @griersonleitch.
The Concourse is Deadsipn's home for culture/food/whatever coverage. Follow us on Twitter, too.