Your morning roundup for Dec. 11, the day we learned more is more. Got any stories or photos for us? Tip your editors.
What we watched: We watched sports continue its steady decline towards sideshowdom.
This Chris Paul thing is a joke. Does anyone really care about Ryan Braun and PED's other than our fathers? Oh, and Indiana beat Kentucky at home. Yay. Can we just fast forward to one o'clock so we can watch grown men beat the piss out of one another like god intended?
G/O Media may get a commission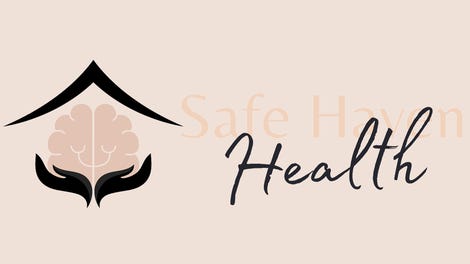 Addiction counseling
Safe Haven Health
What we're watching (all times EST, unless noted): It's Sunday. We're watching football. All day.
Read Me
[Sigh]: "CAN God take credit for the victories of a thick-set N.F.L. quarterback who scrambles in a weirdly jittery fashion, throws one of the ugliest balls in the game, completes fewer than half of his passes and has somehow won six of his team's last seven games? That's a question that actually hovers over the miraculous success of the Denver Broncos quarterback Tim Tebow, and at this blessed juncture it's a silly one, because the answer is unequivocal: Yes. Tebow is powered by conviction and operating on faith, and so are the teammates he's leading. And you needn't be an evangelical Christian (as he is), a seriously religious person or even a football fan to be transfixed and enlightened by his example. I speak as a football fan only when I say the following, which I never expected to: The mile-high messiah has a gospel for us all. You're most likely familiar with his story, but just in case: the Broncos were 1-4 when the coaches benched the first-string quarterback and started Tebow, and there was a sense that they did so because they'd lost hope for the season and figured that they might as well silence his pesky, persistent advocates by letting him try and watching him fail. Although he had been a superstar at the University of Florida, his physique and style of play weren't supposed to translate to the pros. That, at least, was the conventional wisdom. And as a lifelong Broncos loyalist with a knot in my stomach, I shared it. " [NY Times]
Elsewhere
Well, at least that's over: "The Los Angeles Lakers abruptly withdrew from the Chris Paul sweepstakes Saturday night after more than 24 hours of unsuccessful attempts to restructure a three-team deal with the New Orleans Hornets and Houston Rockets that would meet with the approval of NBA commissioner David Stern, according to sources close to the process. The Lakers informed the league-owned Hornets and the Rockets they were pulling out of the stonewalled deal, sources said, and instead trading Lamar Odom to the Dallas Mavericks. Dallas is able to accommodate Odom's $8.9 million salary without surrendering any prized assets thanks to a new trade exception created through the Mavericks' three-team deal with New York and Washington earlier Saturday that landed Tyson Chandler with the Knicks." [ESPN]
Unbelievably believable: "Right before his name was called, Griffin took a deep breath. When it was announced he broke into a bright smile, his face framed by his long braided hair. Then it was hugs all around, for his coaches, his parents, his sister and his fiance. He took a few long strides up to the stage and let out a laugh when he got there, making a joke about the Superman socks — complete with capes on the back — he was wearing before going into his acceptance speech. 'This is unbelievably believable,' he said. 'It's unbelievable because in the moment we're all amazed when great things happen. But it's believable because great things don't happen without hard work.'" [AP]
Your nostalgic advertising Interlude:
Brains > Braun?:"If Braun was indeed cheating, it would be nothing less than shocking, sad, and mind-bogglingly hypocrticial. After Alex Rodriguez admitted his earlier steroid use in 2009, Braun shared his reaction with MLB.com. 'I don't know if I would say I was surprised,' Braun said. 'I feel like it was so rampant, so prevalent, in baseball during that time period that not much surprises me anymore. If anything, I was surprised he got caught, that it came out this long after he supposedly did it.' Braun said he never sought performance-enhancing drugs, and added that if he took steroids, 'I would hit 60 or 70 home runs.'" [Time]
Unobtainable lists, third place defensive player of year finishers: the Knicks are back!: "'We had him on our "unobtainable list," Mike D'Antoni said Saturday. 'We didn't think we could get him.' Nobody did, as the Mavs were seen as the favorites to retain their 7-1 starting center from their championship team. But once it became apparent that Mavs owner Mark Cuban was looking to clear room for a run at Dwight Howard or Deron Williams this coming summer when they are free agents, if not before, the Knicks were able to land a player who had been interested in coming to the Garden for more than a year. With a cast of offensive-minded superstars in Carmelo Anthony and Amar'e Stoudemire up front, the feeling was mutual. The Knicks knew they had to shore up their interior defense, and who better than the player who finished third to Howard and Boston's Kevin Garnett in last year's Defensive Player of the Year balloting?" [Daily News]
Send stories, photos, and anything else you might have to tips@deadspin.com.