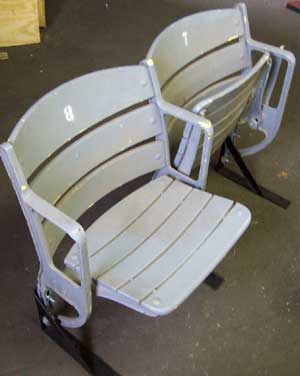 One would think, theoretically speaking, that it would be difficult to physically detach a stadium seat and then somehow sneak it past security and almost all the way out to their car. But that's discounting the unique ingenuity of your typical Cincinnati Reds fan.
"To our knowledge, no one's ever made it outside the ball park with a seat," Reds' spokesman Rob Butcher said. [Bradley] Hosler, listed as 6-foot-8 inches tall in the police report, apparently broke the seat portion - the part where fans sit - of his chair and decided to take it home as a souvenir. He was arrested at 4:15 p.m. Sunday just outside the 1000 Main St. stadium.
Well, he is 6-foot-8; we supposed there's some extra room there. But still. Maybe he stuffed it in a cornhole somewhere.
Fan Charged With Taking Seat [Cincinnati Enquirer]