Your morning roundup for Dec. 13, the day we learned even babies know you're full of shit. Photo via Mocksession. Got any stories or photos for us? Tip your editors.
What we watched: Thank you, Stephen Jackson, for ruining my fantasy season. I'd also like to blame Alex Smith, whose inconvenient aversion to red zone efficiency allowed David Akers and his four field goals to become a relevant fantasy factor (against me). Not cool.
G/O Media may get a commission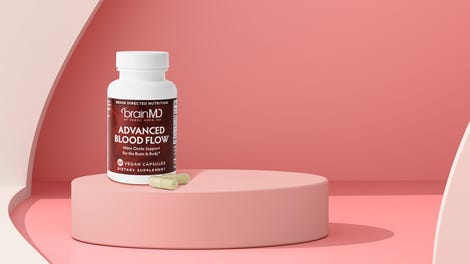 What we're watching (all times EST, unless noted): Boston University at Villanova in men's college basketball at 7 (ESPN2). Tennessee at Rutgers in women's college basketball at 7 (ESPN). San Jose at Colorado in NHL hockey at 9 (Versus).
Read Me
Happy Unbirthday, New Delhi "There was no one celebrating New Delhi's 100th anniversary yesterday, not people on the streets, not the New Delhi Municipal Corporation, not the Delhi government, not the picnicking families at India Gate, and certainly not the Union of India. But, never mind, since the undaunted Delhi media certainly made up for this dismal lack of enthusiasm." [Firstpost.India]
This Date In Deadspin History
Dec. 13, 2010: "Some of you have emailed or g-chatted with concerns that the system still won't enable you to change your passwords..."
Elsewhere
Disgruntled Dwight Howard is no longer disgruntled: "'I love this city, there is no place I'd rather be but Orlando,' Howard said. 'I just want to make sure we have the right things here so we can win a championship. I'm all about change. If you're willing to change and you're willing to do what it takes to win then, you know, you got me.'" [ESPN]
At least he's honest: "As the football-following world waits for the NFL to inform Steelers linebacker James Harrison of the sanction for his helmet-to-face hit on Browns quarterback Colt McCoy, Harrison doesn't believe he should be suspended. Undermining Harrison's position is that he also believes he shouldn't be fined. 'I don't think a suspension is worthy,' Harrison said Monday, per the Associated Press. 'I don't think it's worthy of anything, but that's just my own personal thoughts.'
Harrison believes that the play should result in no punishment because McCoy was running with the ball before Harrison put the crown of his helmet into McCoy's jaw. 'Well, he took off running with it, and at the last second he, like, chucked and ducked,' Harrison said. 'So, people can see it.'" [PFT]
Your Drunk Guy At The Store Interlude:
$254 million? God clearly hates you, Deidre Pujols: "'When it all came down, I was mad. I was mad at God because I felt like all the signs that had been played out through the baseball field, our foundation, our restaurant, the Down Syndrome Center, my relationships, my home, my family close,' Deidre Pujols told the station. 'I mean, we had no reason, not one reason, to want to leave. People were deceived by the numbers.' [ESPN]
The very respectable tradition of blaming the victim: "'When he pleaded guilty to charges of sexual assault last week, disgraced hockey coach Graham James admitted he molested former Calgary Flames star Theo Fleury between 1983 and 1985. [...] Strong words by the former NHL star were met with strong criticism from Pat Hickey, veteran columnist for the Montreal Gazette. He believes Fleury's silence on Graham's abuse - while other victims like former Boston Bruins player Sheldon Kennedy stepped forward - makes him a hypocrite for going after politicians for their inaction. Said Hickey: 'I find it hypocritical that Fleury can blast the justice system for giving James two months of freedom when he provided his former coach with years.'" [Puck Daddy]
Send stories, photos, and anything else you might have to tips@deadspin.com.